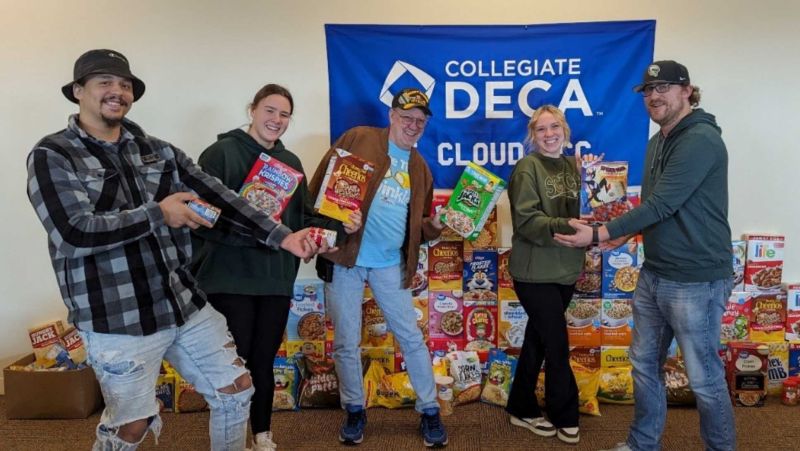 By Kenneth Horn, Collegiate DECA Vice President/Public Relations
We here at Collegiate DECA are happy to announce we have reached our goal for this falls Cereal Box drive with YOUR help! We had a goal of collecting 100 boxes and not only passed that goal with 104 boxes, but we exceeded it with and additional donation of 100# of nonperishable food items.
The DECA Officers handed over the donations to Shaun Keely, Campus Life Director for SCTCC Cyclones Cupboard here on campus which is available to all students in need.
Collegiate DECA wants to give a personal thank you from the bottom of our hearts to everyone that donated. Without you we would have never been able to make this happen for the students here at St. Cloud Technical & Community College. Go DECA!
Pictured L to R: Collegiate DECA Officers, Kenneth Horn, Julia Peters, Ron Niehus, Dannilee Olson, and Campus Life Director, Shaun Keely.