Payment of tuition and fees is due 15 business days prior to the start of the semester (Minnesota State Policy 5.12.3).
Students whose tuition is unpaid by this deadline will have their registration cancelled and be denied entrance to class, unless prior approved financial arrangements are in place.
If one of the following approved financial arrangements are in place, classes will not be dropped:
Tuition/fees paid in full
Down Payment through the NBS tuition payment plan. Visit this page for information, a how-to video, and important dates.
Financial Aid in place (this means the FAFSA is complete, and SCTCC has received the results), if Financial Aid does not cover all of your Tuition & Fees, enroll in the NBS tuition payment plan for the remaining difference owed.
Scholarship or other agency/third party support in place of at least 15% of tuition/fees or $300 through the NBS tuition payment plan
PSEO student enrollment agreement in place
An international student with active I-20 or DS2019 in place
NBS Payment Plan     SCTCC Scholarships     FAFSA
Students are financially obligated for every class in which they are registered.
Students are responsible for checking their tuition balance online. No invoices or tuition statements are mailed.
Accounts must be accessed and paid online with Visa, e-checks, Mastercard or Discover credit cards.
Please do not email your credit or debit card information to SCTCC. It is much more secure to pay online.
Tuition rates and fees are subject to change according to Minnesota State and/or SCTCC policies.
For the most current information, refer to our Tuition & Fees page. This page includes tuition and fees for regular course credit, tuition differentials for online and technology-based courses, as well as costs per program (with books, supplies, tools, and equipment).
Students are responsbile to ensure that financial aid documents and agency awards (documents with the Business Office) are complete and on file prior to the tuition deadline date. Students will be allowed to add courses to their schedules through the drop/add period only with full payment unless a NBS account has been previously established.
If a student's account is not paid in full, a hold will be placed on the student's account and a $50 late fee may be applied.
Students with account holds will be unable to register for future classes or receive an official transcript until full payment is made.
In addition, students with account holds are not able to register for classes at any of the 32 colleges and universities that are part of the Minnesota State system. For example, students who owe money to St. Cloud State University are financially obligated to pay St. Cloud State University; those fees can neither be waived nor calculated on to a SCTCC bill. To put it another way, a student owing money to SCSU will not be permitted to register for courses at SCTCC or any other Minnesota State institution.
Individuals who submit Non Sufficient Fund (NSF) checks will be subject to a $25 fine and be asked to make restitution by cash, credit card or cashiers check.
A registration hold will be placed on the student's account. The policy on NSF checks and the fine are subject to change without notice.
International students not meeting the payment criteria outlined above will have their registration cancelled after the fifth day of the term.
SCTCC offers a service for students who must defer tuition and other college costs, and who do not qualify or are not eligible for agency funding, loans or grants. The College contracts with NBS, a tuition management company that provides a low-cost option for budgeting students' college costs.
SCTCC/NBS has established several payment schedules requiring various down payment amounts and number of payment dates. Students register on-line with NBS, and authorize automatic bank payments or apply charges to a credit card.
No students will be allowed to register for a new term if deferred payments from a previous term are not current.
Payments may be deferred for only the current semester and the entire balance must be paid in full by the end of that semester.
A processing fee will be charged for each deferment agreement.
Deferred payment plans cannot be established or extended for past debt or for students not currently enrolled.
Additional information on NBS payment options is available from the Business Office at 320-308-5512.
Questions?
Contact Financial Services.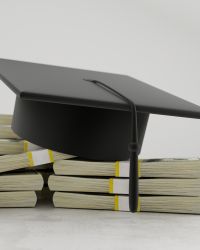 1540 Northway Drive
St. Cloud, MN 56303