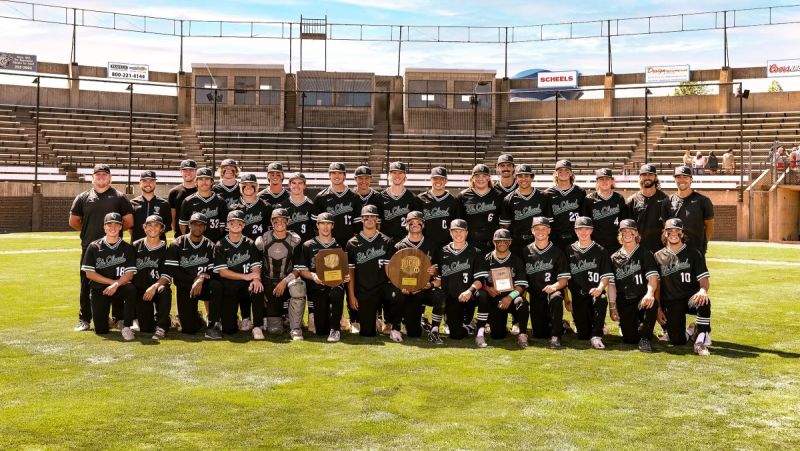 The Cyclones Baseball team is once again on the way to the NJCAA Division III World Series.
The Region 13 Final Four/North Plains District playoff was held Thursday, May 18-Saturday, May 20, after the Cyclones qualified during the previous weekend's play.
The Cyclones took on Rochester on Thursday, besting them 5-4 and moving to Friday Play against Alexandria. After a 2-1 win, the Cyclones took on Alexandria again on Saturday, cementing their place at the World Series with a 12-5 win.
Christian Lessman, pitcher, earned the MCAC Central Division Player-of-the-Year award.
Cyclones Baseball finished the regular season and region tournament play 24-10 overall and 8-4 in conference.
The NJCAA Division III World Series will be held May 27-June 1 in Greeneville, Tenn.
Congratulations and good luck, Cyclones!