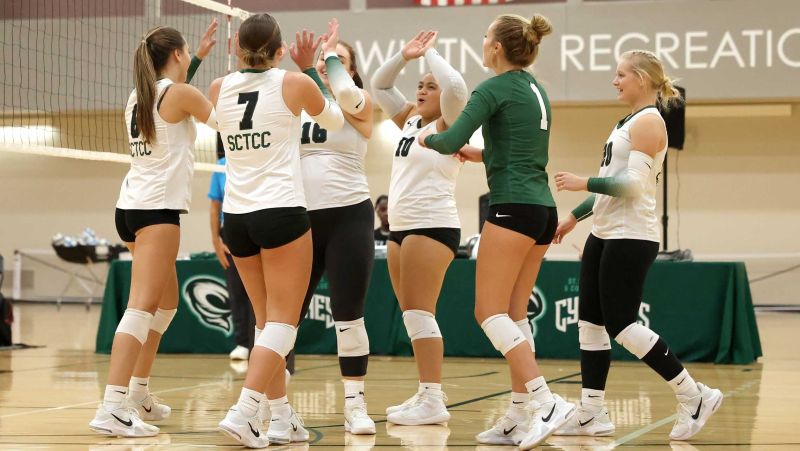 Two Cyclones Volleyball players have been named to the MCAC South All-Division Team: Emily Kemp, a sophomore from Eveleth, and Kylie Winter, a sophomore from Brooten.
Winter was also named to the All-MCAC Volleyball Team.
The volleyball season wrapped up in October with a win against Ridgewater on the 18th and loss to Minnesota West on the 20th. Overall, the Cyclones finished 14-13 and 8-8 in conference.
During the match against Minnesota West, Winter broke the Cyclone Volleyball career digs record.
Congrats on wrapping up another season, Cyclones!