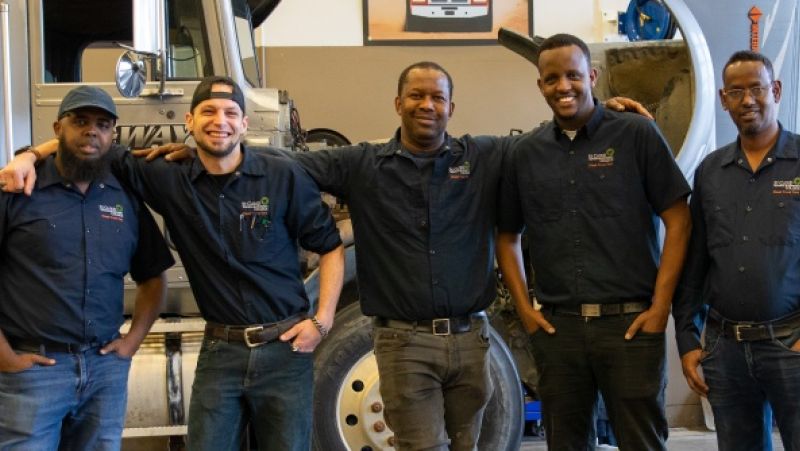 In 2020, right in the middle of a pandemic, a group of 70 students started at SCTCC after Electrolux in St. Cloud closed, taking advantage of a program through CareerForce to jumpstart a new career. (Story from October 2020)
There are six grads from the MHT program this May who started in fall 2020 following the closure, and they get along well. "There's great camaraderie with a good group of guys," Jeremy said back in fall 2020.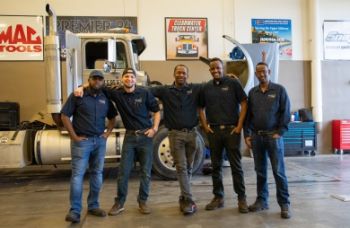 Two years later, Medium Heavy Truck students Mohamud Mohamud and Jeremy Stephanie gave an update on how they're feeling with graduation right around the corner. On top of that, this is the first college degree for both of them.
Jeremy's ready to get into the workforce; he's deciding between a couple job options, but he's looking for a place he can stay long-term where he has opportunities.
"I really like working with people," he said. "I'm hoping to get somewhere, learn my career really well, and move up to a management position and help other people get to their goals and be who they want to be."
Mohamud's always been interested in large-vehicle mechanic work, having worked with his dad in Nairobi, Kenya, before he came to the US. His long-term goals are a bit different: "My plan is get in my own shop – a small shop. So I'm hoping my dream will work for the future."
The demand for diesel mechanics in the state is high, so graduates from the Medium Heavy Truck program have options of where and who they want to work for. After Electrolux closed, the future looked a little unsure for those who were suddenly out of a job, but with help from CareerForce and SCTCC, now is an opportune time for these grads to get into a new career. It was also a time to take advantage of more than just a career change – it was a chance to get an education.
"I definitely learned to think outside the box," said Jeremy. "To make it in this career, you really gotta think outside the box."
As for Mohamud, when asked how he felt about his upcoming graduation, he said:  "Oh I'm feeling way, way better than in 2020 when I started. Now we're ready to graduate in two weeks. I'm glad to be done in two years, with the pandemic, wearing the mask, working on diesel trucks. Now I'm really, really happy to be graduating."