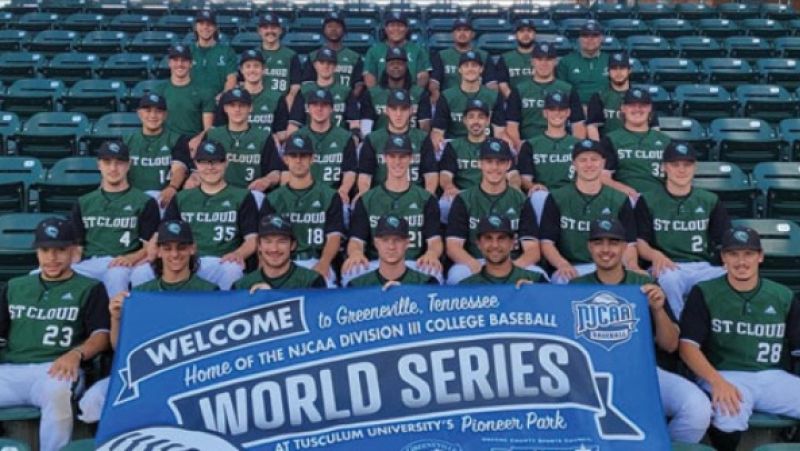 The SCTCC Baseball Cyclones wrapped up the 2021 season with a fifth-place finish at the NJCAA World Series, held May 29-31.
After a delay due to weather, the Cyclones beat Niagara County in their first game with a 4-2 win. Monday morning, the Cyclones took on Rowan College South Jersey-Gloucester, taking a 3-0 lead, but lost 6-3. After a 14-12 loss on Monday evening to Oakton Community College, the Cyclones were eliminated from the tournament.
The Cyclones finished the season 26-6 overall and 11-1 in conference.
Congratulations on a fantastic season, Cyclones!