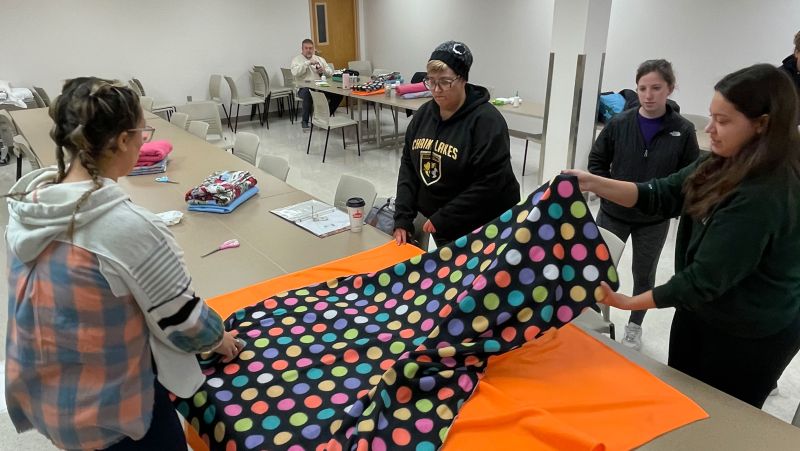 The SCTCC Practical Nursing Club got together over Advising Day to make tie blankets to donate to the CentraCare Coborn Cancer Center.
"The Nursing Club likes to do a philanthropic project each semester, and Taylor came up with donating tie blankets to the Cancer Center," said Terri Larison, PN instructor. "We have enough material to do 13, and if goes really well, we'll try to do more."
After the COVID pandemic started, CentraCare had put a pause on accepting donations, but the PN Club reached out and found that they were accepting donations again.
The club tries to do three fundraisers a semester and community service projects. Usually they sponsor a blood drive on campus, but those have been put on hold due to COVID.