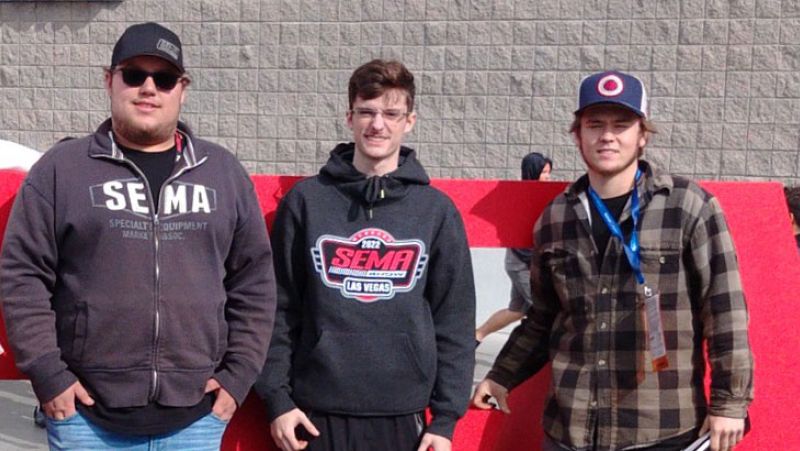 The Auto Body students recently attended the SEMA event in Las Vegas to learn about automotive specialty equipment manufacturers and new, innovative products in the automotive world.
SEMA, Specialty Equipment Market Association, is a trade organization that represents the automotive aftermarket industry. The trade show, which was held Oct. 31-Nov. 4, included Battle of the Builders, Art Meets Automotive, Gear Up Girl, Lunch and Learn, and keynote speaker events.
Auto Body students were able to attend for free through the SkillsUSA club, and Automotives instructor Dwayne Hickman volunteered his time to take students to SEMA.
In addition to the trade show, SEMA offers research, training, education, support services, and legislative advocacy. Learn more about SEMA at this page.