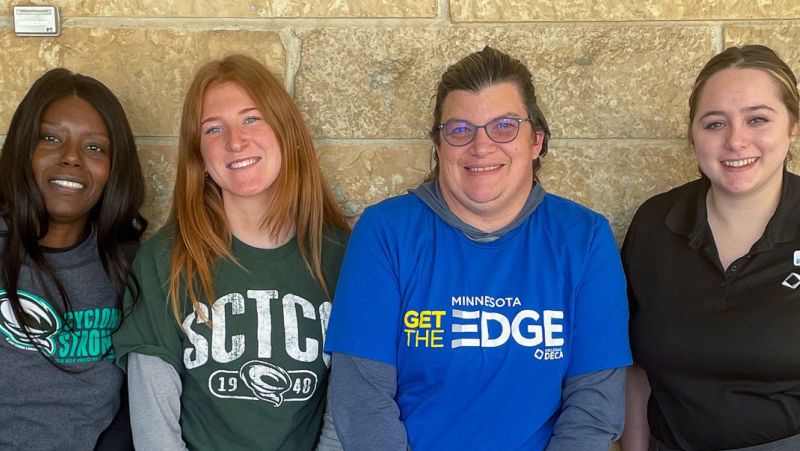 SCTCC Collegiate DECA Student Leaders Montanna Jensen, Vice President, Amy Dvorak-Palmer, Student Senate Representative, and Tatianna Washington, Public Relations, attended the 2022 Emerging Leadership Academy in November which was hosted by the South Central College Collegiate DECA team.
The day was packed with great team-building activities, sessions on leading through adversity, public speaking, braving leadership, and networking with industry leaders at roundtable sessions.
DECA has more than 200,000 members and prepares high school and college students for careers in marketing, finance, hospitality and management in high schools and colleges around the globe. Contact Advisor, Becky Shand for more information at rshand@sctcc.edu.