There are many options available to help meet educational expenses. Financial Services can help determine the financial aid programs for which students are eligible.
Students must be admitted to a program at SCTCC that leads toward a degree or other recognized diploma in order to receive financial aid. Financial aid is only available for credits registered at the end of the add/drop period each semester.
Types of Financial Aid
Grants & Scholarships: gifts that do not need to be paid back
Loans: financial aid that needs to be paid back
Work-study: need-based employment on- and off-campus through the Financial Services office
More Financial Aid Information
Federal Pell Grant
Undergraduate students may apply for the Federal Pell grant by completing the Free Application for Federal Student Aid (FAFSA). Pell grants vary and grant recipients must be enrolled in an eligible program and maintain satisfactory academic progress in their course work.
More information on the Federal Pell Grant.
SCTCC is allowed to award additional Federal Pell Grant funding for summer classes, even if a student has used the full-time funding for fall and spring. Just register for summer classes - Financial Services will take care of the rest.
Minnesota State Grant
Minnesota residents may apply for the Minnesota State Grant by completing the Free Application for Federal Student Aid (FAFSA). Grant amounts vary and recipients must be enrolled in an eligible program and maintain satisfactory academic progress in their course work.
More information on the Minnesota State Grant.
Federal Supplemental Educational Opportunity Grant (FSEOG)
This federal program is designed for students who have exceptional financial need. Funds are limited and are distributed under the discretion of the Financial Aid Office.
More information on the FSEOG.
Post Secondary Child Care Grant
This is a grant for Minnesota residents to help offset the cost of daycare to attend college.  Funds are limited and awarded based on application date and income basis (income amount includes all taxed and untaxed income).
More information on the Child Care Grant can be found at the Minnesota Office of Higher Education website.
SCTCC Scholarships
The SCTCC Foundation awards various scholarships to students.
Federal Direct Loan
Whether or not students qualify for a grant, most students can get help to meet their educational expenses by borrowing money under the Federal Subsidized Direct Loan or the Unsubsidized Direct Loan, as long as the student is in a program that leads toward a degree or a diploma. Loan limits vary per academic year of education.
More information on Federal Direct Loans.
Federal Parent Loan for Undergraduate Students (PLUS) Loan
The Federal PLUS Loan can be used by the parents of dependent students who are in need of additional funds for the education of their children. This program allows parents to borrow up to the cost of education minus other aid.
More information on the PLUS Loan.
Federal Work-Study (FWS) and State Work- Study (MNWS)
These programs employ students both on and off campus. Pay is determined in accordance with the minimum wage laws. 
These programs provide for up to 20 hours of employment per week. Total work-study earnings are limited; the Financial Aid Office sets the limit.
More information on Federal Work Study.
Financial Aid Definitions
What is Financial Need?
Financial need is the difference between the cost of education and the expected family contribution calculated by the Federal Processing Center.
What is the Cost of Education?
The cost of education includes tuition, fees, a room and board allowance, books, supplies, a transportation allowance, and a personal expense allowance.
What is Expected Family Contribution?
An amount, determined by a formula called Federal Methodology, that indicates how much of your resources and your family's resources should be available to help pay for school. The Expected Family Contribution (EFC) is used in determining your eligibility for federal and state financial aid. If you have unusual expenses that may affect your ability to pay for school, be sure to notify your financial aid administrator.
What is the Award Year?
The award year for SCTCC starts with Fall Semester, followed by Spring Semester and Summer Terms. Summer is awarded separately from Fall and Spring semesters.
Tax Benefits
Students may be eligible to claim either the American Opportunity Credit or the Lifetime Learning Credit. We recommend that you consult with your own tax professional to see if you qualify for tax benefits.
Questions?
Contact Financial Services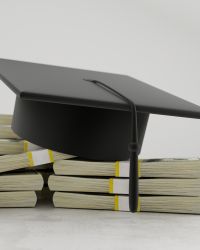 1540 Northway Drive
St. Cloud, MN 56303