SCTCC welcomes more than 300 high school students to campus each year through Post Secondary Enrollment Option (PSEO).
PSEO is a state-funded program for high school students to earn free college credits while simultaneously completing high school graduation requirements. The PSEO program pays for tuition and required textbooks for college-level courses taken at SCTCC.
Shortly after we receive ALL completed PSEO application documents, you will receive a checklist in the mail with your next steps, including taking the Accuplacer assessment, completing e-Orientation, etc.
*Remember, if you are a current PSEO senior and you are continuing your education at SCTCC after high school graduation, you do not need to complete an application to SCTCC. Change Your Program Status on the website.
Resources for current PSEO students:
Juniors and Seniors
SCTCC uses the Next Generation Accuplacer assessment to determine whether a student is eligible for PSEO. Students will test in both Reading and Math to determine which courses they should be placed in.
**NOTE: Students may be exempt based on previous test scores, ACT, MCA or GPA. We will send you a checklist to notify you whether or not you need to take the Accuplacer.
The minimum Next Gen Reading score needed to be eligible for PSEO is 237.
The recommended Next Gen Reading score is 250 or higher, as that will allow students to take more general college-level courses.
The minimum Next Gen Math score (Quantitative Reasoning, Algebra, and Statistics) needed to be eligible for a college-level math course is 260.
Note: Accuplacer Math scores are not as important as Accuplacer Reading scores. The Reading score is ultimately what determines eligibility for PSEO.
See the Accuplacer Assessment tab to check whether you are exempt from taking the Accuplacer.
Sophomores
To be considered for PSEO as a Sophomore, students must pass the 8th grade Minnesota Comprehensive Assessment (MCA) in Reading to meet standards with a score of 850 or higher. Submitted MCA scores are required to complete the PSEO application. Homeschool students must take the Accuplacer and meet the college requirements for PSEO to participate as a sophomore.
Sophomores can take One Career and Technical Education (CTE) course their first semester.
Upon successful completion of the course (grade of C or higher), sophomores can take more CTE OR general courses the next semester.
SCTCC uses the Next Generation Accuplacer Assessment to place students in the appropriate courses. All PSEO applicants are required to take the Accuplacer before acceptance into the program, unless exempt.
Exemptions include:
ACT Subscores: 21 in Reading (valid 3 years) and 22 in Math (valid 2 years)
MCA scores: 1047 in Reading, 1055 in Math (both scores valid 5 years)
Previous college coursework: at least two 3-credit, college-level courses
Previous Accuplacer scores: Valid 2 years for Reading and 3 years for Math
*Please send previous Accuplacer scores to our testing coordinator, Nathan Jacobson at njacobson@sctcc.edu. Submit all other previous test scores with application documents. Need help preparing for the Accuplacer? Click here for practice tests, sample questions in reading and math, a study app, and more. Need testing accommodations? Visit our Accessibility Services webpage for more information.
All application items must be submitted on or before the deadline to be considered for admission into the PSEO program. Placement testing should be done by the application date if possible and is required before the PSEO Advising and Registration day.
Spring Semester Deadline: November 1
Fall Semester Deadline: June 1
*PSEO does not financially cover summer courses, but students are still welcome to take summer courses at SCTCC.
After you take the Accuplacer assessment and meet the requirements for PSEO, you will receive a pre-registration checklist and letter in the mail with next steps, including completing e-Orientation, activating your StarID, and setting up your SCTCC email. You will also need to attend a mandatory PSEO Advising and Registration session. After acceptance into the PSEO program, you will receive a letter and checklist in the mail with information regarding your next steps.
Want to take PSEO classes at SCTCC?
To attend SCTCC through PSEO, complete the application requirement by these deadlines:
Fall Start: June 1st deadline
Spring Start: Nov. 1st deadline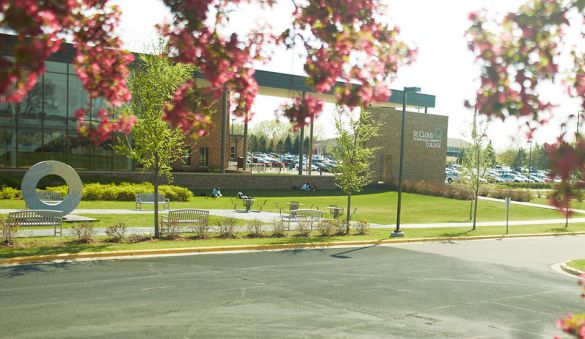 PSEO Info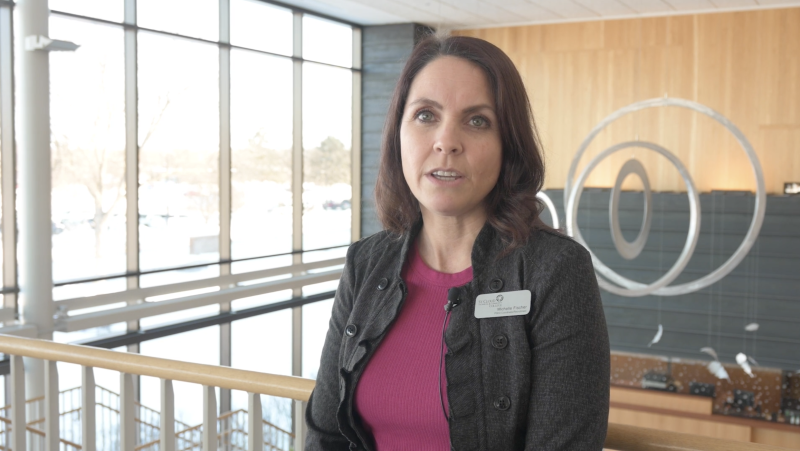 Questions?
We are happy to help you through this process and answer any questions you may have regarding PSEO! Contact SCTCC's PSEO Coordinator/Advisor Michelle Fischer for more information.
Please send High School Transcripts and NOSR forms to pseo@sctcc.edu