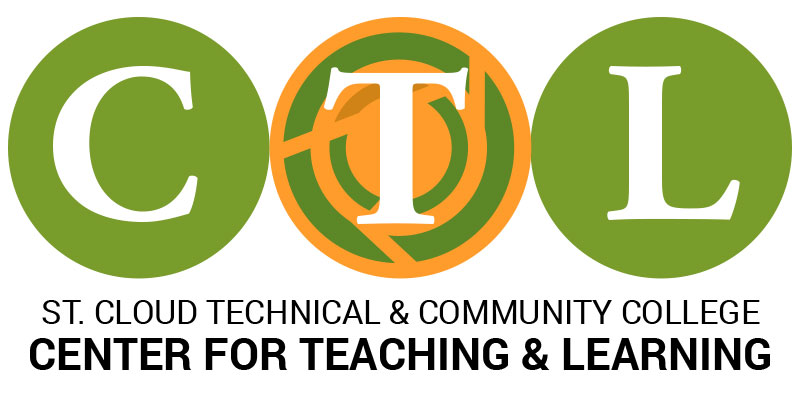 SCTCC's Center for Teaching and Learning exists to support, promote, and enhance the growth of SCTCC faculty as best practitioners. This by-faculty-for-faculty center focuses on current teaching and learning research and best practices in the areas of course and lesson design, teaching strategies, equity, and assessment.
Through events like faculty-led workshops, peer observation opportunities, and a New Faculty Institute, the CTL encourages a collaborative atmosphere, where teachers can get excited about teaching, learn something new, and grow in a safe, supportive environment.
About CTL
The SCTCC Center for Teaching and Learning supports, promotes, and enhances the growth of best practitioners in education to increase student engagement, learning, and success.
We support a culture of excellence in teaching and learning at SCTCC by fostering engagement, innovation, collaboration, and student success through the application of evidence-informed and inclusive best practices.
The SCTCC CTL will align with the SCTCC Strategic Plan in its focus on equity and inclusion in an effort "to create an inclusive and student-ready learning environment that fosters a sense of belonging and equitable outcomes for all students" (SCTCC Strategic Planning 2026).
Professional Development: Teaching is a learning profession, and the most effective college instructors continuously strive to improve the skills, abilities, and confidence to make evidence- based instructional choices. The Center for Teaching and Learning Excellence provides access to high-quality resources and learning opportunities so our faculty can become the best teachers they can be.
Innovation: The Center for Teaching and Learning embraces innovation as an iterative process of continual exploration, inquiry, and sharing in a process that is vital to instructors of all disciplines and experience levels at SCTCC.
Inclusion and Equity: Aligning with SCTCC's shared beliefs, we believe an antiracist and antidiscrimination ethos is necessary for advancing social justice and equity (Strategic Planning 2026). One of the CTL's goals is to encourage and inform faculty on best practices for equity within their classrooms.
Engagement: The Center for Teaching and Learning engages faculty by providing resources and opportunities that are relevant, collaborative, and that reflect current, research-informed understanding of teaching and learning.
Student Success: "Education empowers individuals and transforms generations," thus, the CTL at SCTCC works to ensure faculty are best practitioners to engage and promote success for all students (Strategic Planning 2026).
Programming & Resources
D2L Shell: The D2L shell provides resources for current teaching best practices, trainings, events calendar, and the opportunity for discussion with colleagues. Connect here.
Workshop Series: Workshops focus on a range of current topics in best teaching practices. See the events calendar for upcoming workshops.
Support Opportunities: You can request a consultation with the CTL, work with a teaching square to practice peer teaching observations, engage in a mentorship relationship, or seek support while working on an outside grant application or grant implementation.
Equity by Design Teaching Academy: In this short course (approximately 2 months), participants complete participatory action research within their own classrooms and through peer observations to look at their own teaching practices in an effort to become more equitable practitioners.
Learning circles and book clubs: With a focus on pedagogy, small groups of faculty meet and discuss professional development topics or literature.
New Faculty Institute: New faculty are invited to participate in this cohort to gain support from colleagues and learn the basics about SCTCC.
Video Resources
Join in this discussion with Kathy from the bookstore, to help you do this easily - and to make Kathy's job easier!
Avery Cook visited with the CTL to talk about accessibility issues at SCTCC! For faculty who want to be sure they are providing their students with the best educational experience in class, Avery's info will be really helpful.
A quick review of our regular Brown Bag Sessions, this week discussing copyright issues for instructors.
Active Learning Techniques are evidence-based approaches to improving student learning in your classroom.

We all have learning objectives that we want to focus on in our classes, but how can we align assessment to measure and evaluate student achievement for a given learning objective? Prefer...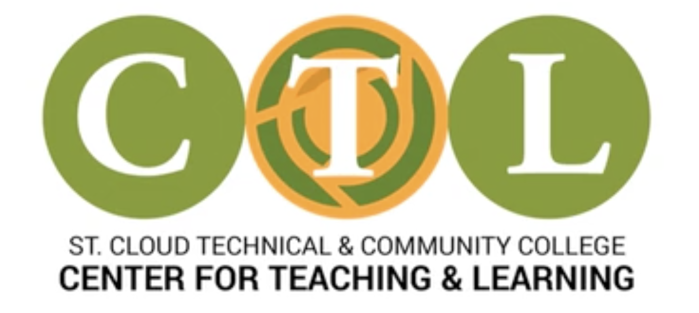 Humanizing Your Courses Do you want to make your students feel more connected, build a sense of community, and allow for positive engagement no matter the course delivery method? Humanizi...

By Jeanna Franklin, MS, LPCC Students face a spectrum of challenges which can interfere with their academic success. One of those challenges may be related to mental health. Whether it is...
Center for Teaching & Learning Coordinator