DEGREES IN
Practical Nursing
Practical Nursing Diploma
This Diploma provides graduates with the skills needed for a career as an LPN in hospitals, nursing homes, clinics, home health care, and even private nurses. This degree provides a foundation for career mobility to an associate or bachelor's RN majors.
Practical Nursing Diploma - Part-time
This Diploma provides graduates with the skills needed for a career as an LPN in hospitals, nursing homes, clinics, home health care, and even private nurses. This degree provides a foundation for career mobility to an associate or bachelor's RN majors.
Why Choose This Program
Our students work closely with physicians, registered nurses, and other healthcare professionals in the delivery of delegated medical care and skills. SCTCC's program gives students the opportunity to provide holistic care for a diverse population of patients.
SCTCC's Practical Nursing program emphasizes the importance of meeting basic needs within the framework of normal growth and development throughout the lifespan of a student's career.
Learning experiences are developed utilizing the nursing process as a framework to train Practical Nursing students. We place an emphasis on safe practice and the role of the Licensed Practical Nurse.
With both full-time and part-time enrollment options, the Practical Nursing program provides a foundation for career mobility with associate or baccalaureate professional nursing programs to ensure every student gets the education that is perfect for them.
Successful completion of SCTCC's practical nursing program will allow you to take the National Council Licensure Examination (NCLEX-PN), which is necessary to for licensure and practice as a licensed practical nurse (LPN).
Placement rate from self-reported data of employment in field of study up to one year post graduation. Wage data is from Minnesota Dept. of Employment and Economic Development (DEED).
From Degree to Career
When you choose the Practical Nursing program at SCTCC, you'll gain skills that will directly transfer to the workplace. There are several employers in the St. Cloud area that are ready to hire LPNs.
All SCTCC graduates from the Practical Nursing program are equipped with the skills needed to succeed in the workforce. Our students demonstrate therapeutic communication skills while working with patients to practice nursing care that is patient and family centered, culturally sensitive, and based on the physiological, psychosocial, and spiritual needs of patients across their lifespan.
After graduation, Practical Nursing students know how to provide rationale to patients for judgments that utilize safe and quality care and promote the health of the patient. SCTCC graduates minimize risk of harm to patients and providers through system effectiveness and individual performance.
With a Practical Nursing degree, students demonstrate accountability that coincide with the legal and ethical nursing practice standards, and can foster open communication, mutual respect, and shared decision-making to achieve quality patient care within their nursing and inter-professional teams.
SCTCC graduates support quality improvement by contributing to the implementation of care and the utilization of resources to improve health care services. To ensure success, our students learn to integrate the most accurate and current evidence with clinical expertise, patient and family preferences, and values for delivery of optimal health care in various healthcare settings.

View all program learner outcomes
Types of Careers
With a degree in Practical Nursing from SCTCC, students have various career options. From long term care, Gerontology, acute care, to psychiatric mental health, our graduates can use their degree to succeed in the path they choose.
Potential Employers
After graduation, SCTCC students have worked with long term care facilities, assisted living, hospice, home care agencies, acute care and hospitals, and clinics.
From schools, veteran's health care systems, community behavioral health hospitals, correctional facilities, and industrial and occupational health, the options as an SCTCC Practical Nursing graduate are limitless. By utilizing skills taught in the classroom, our graduates are certain to succeed in the career path they pursue.
Projected Job Growth
With a Practical Nurse degree in Minnesota, the projected growth rate between 2016 and 2026 is 8.3%, according to MN DEED. As a growing profession, SCTCC is proud to train Practical Nurses to enter the workforce.
Quick Glance
Types of Careers
Long Term Care: Gerontology

Acute Care

Psychiatric Mental Health

Primary and Preventative Care
End-of-Life Care

Pediatrics

OB/GYN
Potential Employers
Long Term Care Facilities
Assisted Living

Hospice

Home Care Agencies

Acute Care/Hospitals

Clinics
Schools

Veterans Health Care System

Community Behavioral Health Hospitals

Correctional Facilities

Industrial/Occupational Health
The Practical Nursing Program at St. Cloud Technical & Community College located in St. Cloud, Minnesota is accredited by the:  
Accreditation Commission for Education in Nursing (ACEN) 
3343 Peachtree Road NE, Suite 850 
Atlanta, GA 30326 
404-975-5000 
The most recent accreditation decision made by the ACEN Board of Commissioners for the Practical nursing program is Continuing Accreditation. 
View the public information disclosed by the ACEN regarding this program at http://www.acenursing.us/accreditedprograms/programSearch.htm. 
Practical Nursing is approved by the Minnesota Board of Nursing, 1210 Northland Drive Suite 120, Mendota Heights, MN 55120. Telephone: (612) 317-3000, Fax: (651) 688-1841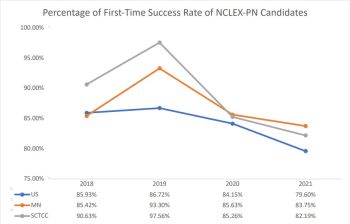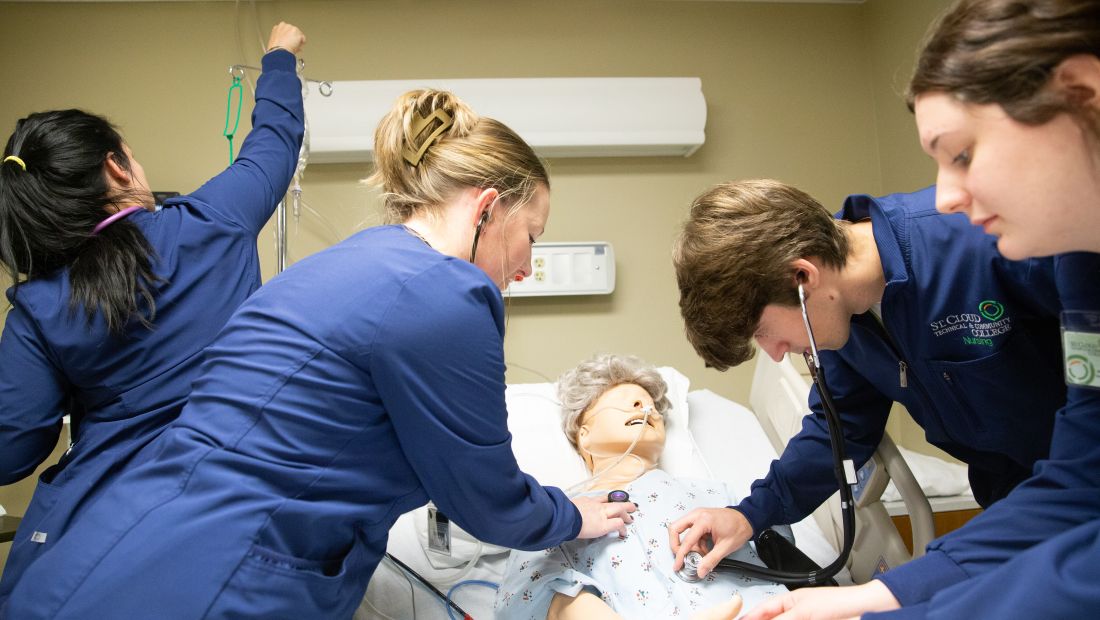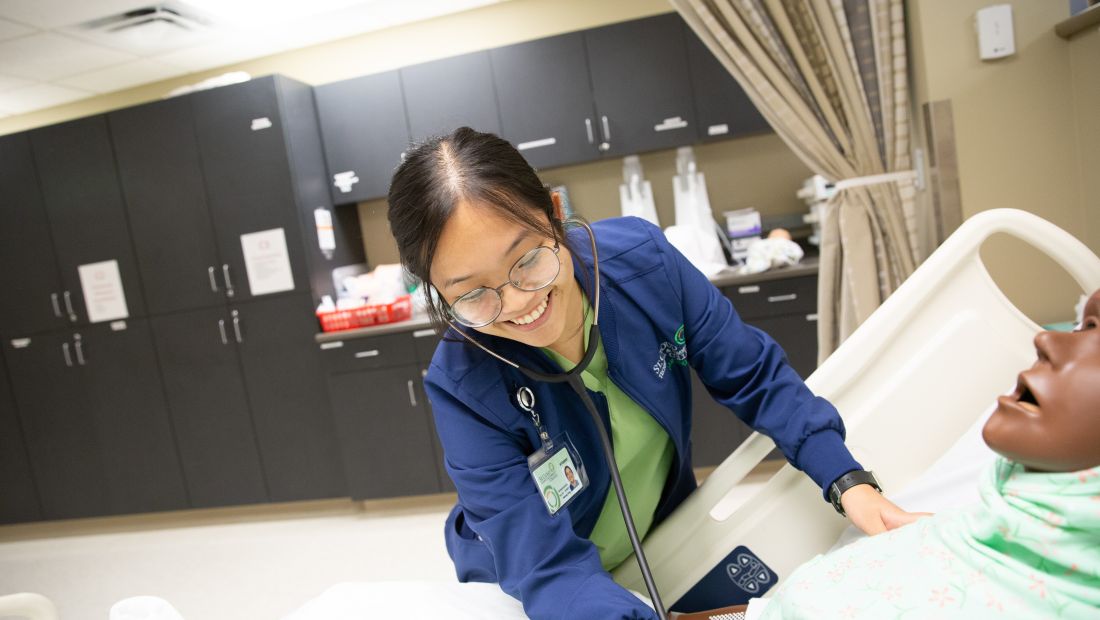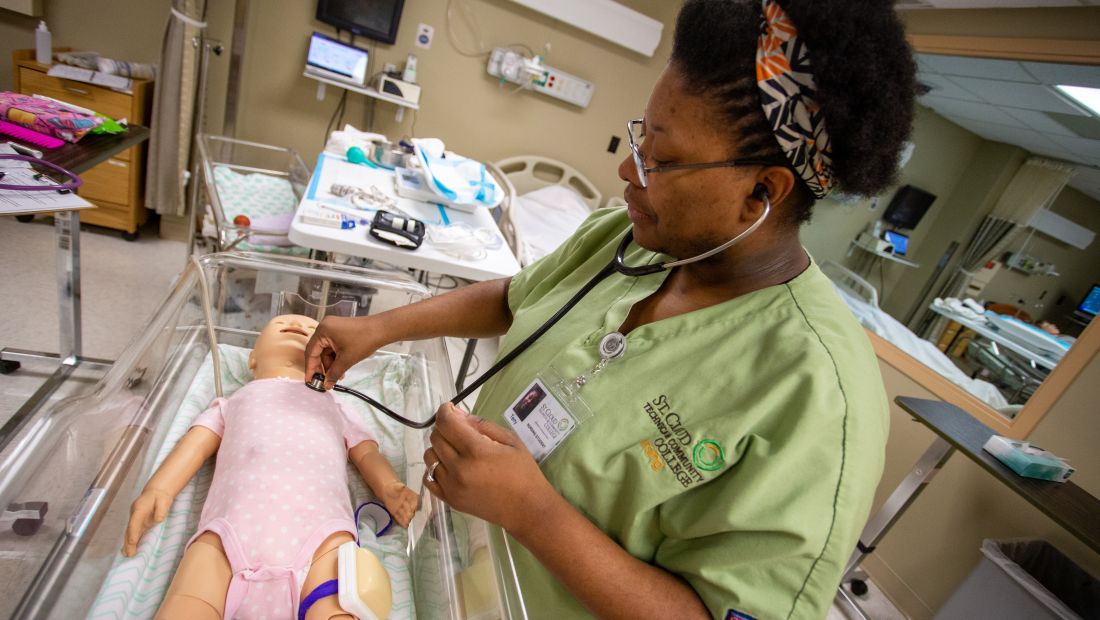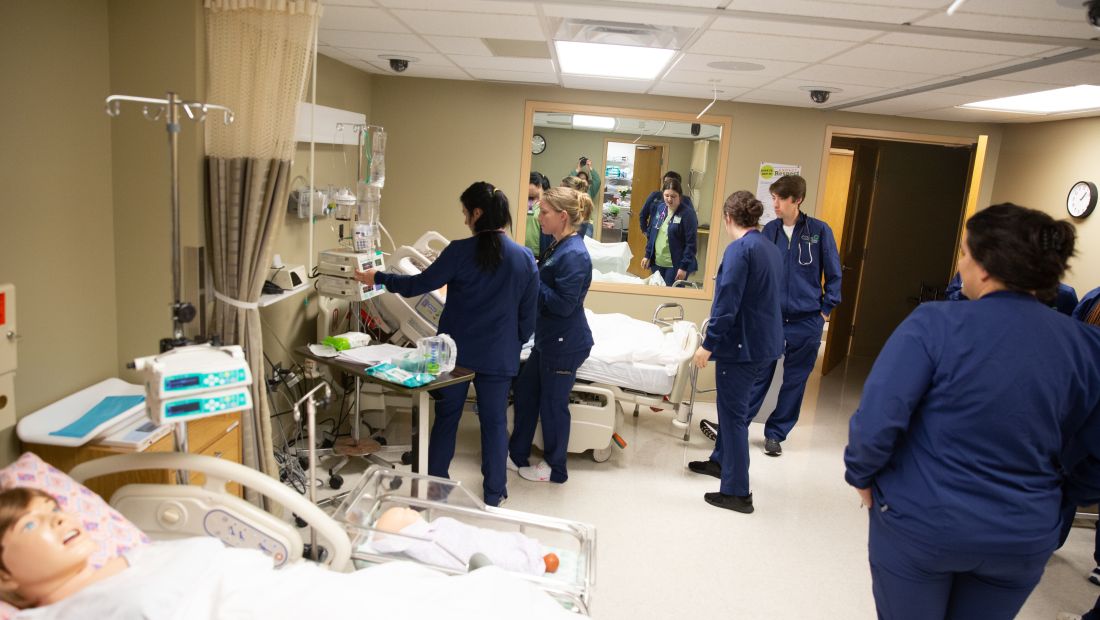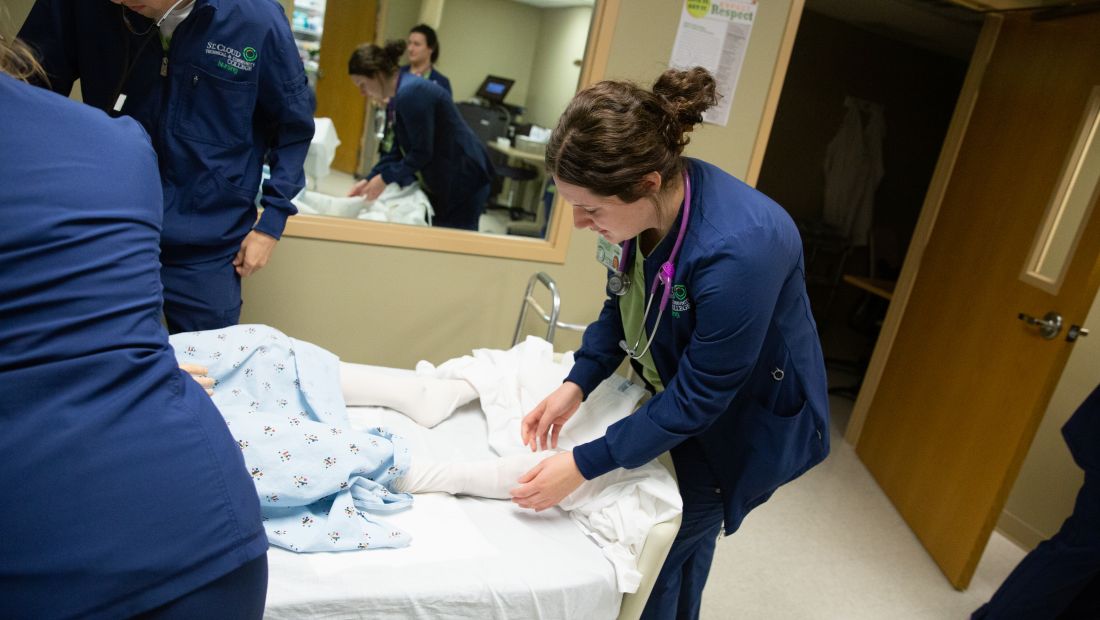 Ready to Take the Next Step?
Are you ready to learn more about the Practical Nursing program and being a student at SCTCC? Visit SCTCC for a tour or an information session.
Connect with the SCTCC Admissions team:
Call us at 320-308-5089
Email us at enroll@sctcc.edu
On campus Monday-Friday, 8 a.m.-4:30 p.m.
Visit SCTCC
Want to know more about SCTCC?
10.19.23 09:00am
Main entrance: 1540 Northway Drive, St. Cloud, MN
10.19.23 11:00am
Main entrance: 1540 Northway Drive, St. Cloud, MN
Paying for College
Students choose SCTCC for a lot of reasons, but saving money is one reason we hear from almost every student at SCTCC. We've got a breakdown of the costs for the program, along with information on financial aid and scholarships.


Net Price Calculator  Applying for Financial Aid  SCTCC Scholarships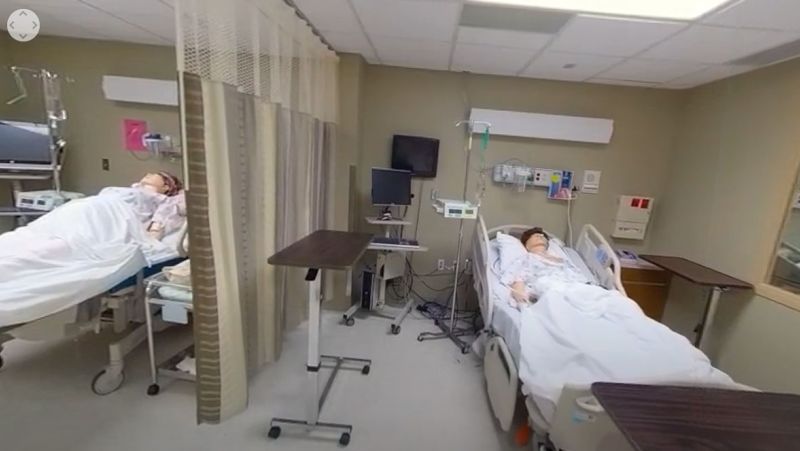 Program Info for Current Students
To build a community within the program, SCTCC Practical Nursing students have the option to join the student club, the Nursing Club.
Practical Nursing Instructors
Questions? Contact our Faculty or Staff 
Admitted Pre-Practical Nursing Students at SCTCC 
Current students who are Pre-Practical Nursing can contact the Academic Advising Center.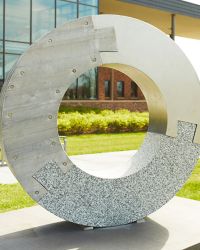 1540 Northway Drive
St. Cloud, MN 56303
Good Stuff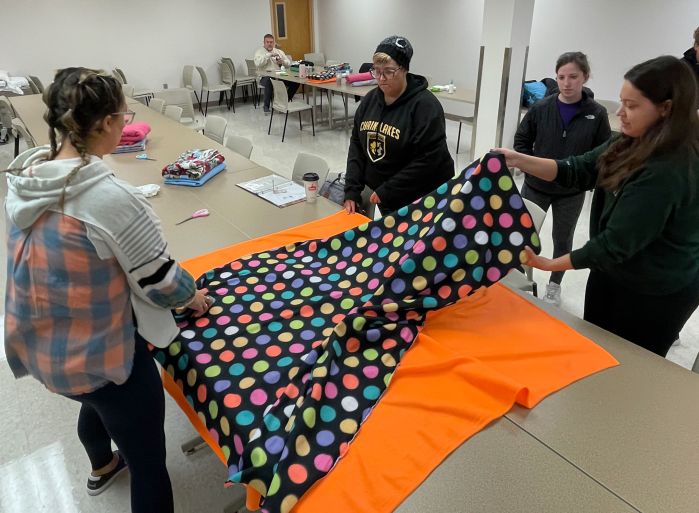 The SCTCC Practical Nursing Club got together over Advising Day to make tie blankets to donate to the CentraCare Coborn Cancer Center. "The Nursing Club likes to do a philanthropic project each...

"They worked their tails off." When instructor Jo-Ann Frazier-Hansen mentioned this about her Nursing Assistant class, she wasn't just talking about her human students. Service dog Allie also passed...

"I feel like my world has been flipped around," says Taylor Root. Lots of people are feeling the same way right now, but Root has a different take on it: "I also wouldn't change a thing." The SCTCC...
More Like Practical Nursing