Step 1: Apply if Needed
If it has been a calendar year since you've been an SCTCC student, you will need to re-apply.
Step 2: Transfer Credits
If you attended a non-Minnesota State college or university since you were last at SCTCC, you will need to have an official transcript sent to the SCTCC Admissions office. 
You can send your transcript by mail or email: 
Once the transcript is received, our Records and Registration office will complete a transfer evaluation.
If you have attended a college or university within the Minnesota State system since you were last at SCTCC, we will automatically pull your transcripts. 
Once Admissions has reviewed your file and you are accepted, you will receive information about completing eOrientation, which will allow you to schedule an appointment with an Academic Advisor to register for classes.
Step 3: Pay for College
Complete the Free Application for Federal Student Aid (FAFSA). Apply early to ensure financial aid is complete prior to the beginning of the semester.
SCTCC's FAFSA code is: 005534.
After completing the FAFSA, apply for SCTCC Scholarships.
Questions?
The Admissions office can help you out.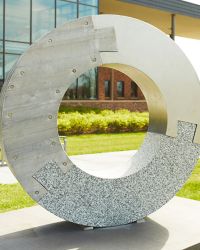 1540 Northway Drive
St. Cloud, MN 56303