DEGREES IN
Minnesota Transfer Curriculum
Minnesota Transfer Curriculum Courses
Degree Planners
Why Choose This Program

The MnTC starts students at SCTCC to complete the first two years of their bachelor degree. After completing the SCTCC curriculum, students can easily transfer to the Minnesota State University of their Choice.
Our Minnesota Transfer Curriculum is a 40-credit package of general education courses that will be accepted for transfer by all Minnesota State Colleges and Universities. While specific courses may vary, students complete courses in 10 different goal areas. With so many bases covered, students in our transfer programs leave SCTCC as well-rounded graduates.
From Degree to Career
When you choose the MnTC degree at SCTCC, you'll save money on your generals before transferring to get your bachelor's degree. The MnTC classes provide a good foundation for students who want to choose an additional program at SCTCC.
Program Learner Outcomes
Apply Foundational skills needed for the future of their education, work, and life that supports economic and social mobility.
Demonstrate knowledge of the physical and natural world through scientific and quantitative reasoning skills.
Explain the nature of human behaviors, beliefs, and experiences on an individual, social, and cultural level to support their equitable participation in society.
Be able to implement multiple strategies to improve their overall wellness.
At SCTCC, we believe in choice. We have created an established agreement with seven Minnesota State universities to ensure our graduates can easily continue their education at the institution of their choice.
Students can choose to attend any of the following colleges:
Bemidji State University
Metropolitan State University
Minnesota State University, Mankato
Minnesota State University, Moorhead
St. Cloud State University
Southwest Minnesota State University
Winona State University
With so many options, students are certain to find the program and school that fits their academic needs and goals.
The Minnesota Transfer Curriculum is only 40 credits and makes up the core of an Associate's degree. Both will transfer to a Minnesota State university, but you'll save some more money by getting more credits done with an Associate's degree.

The Minnesota Transfer Curriculum is only 40 credits and makes up the core of an Associate of Arts degree. An associate's degree is 60 credits, including the 40 credits of the Minnesota Transfer Curriculum with an additional 18 credits of electives and 2 credits of wellness.
Typically, the first half of the Associates of Arts degree is the first half of a bachelor's degree and can transfer virtually anywhere you decide to go. Both the associate or transfer program can seamlessly transfer to a Minnesota State university. However, if you're looking to save money, getting your associate's degree with SCTCC may be the best choice for you.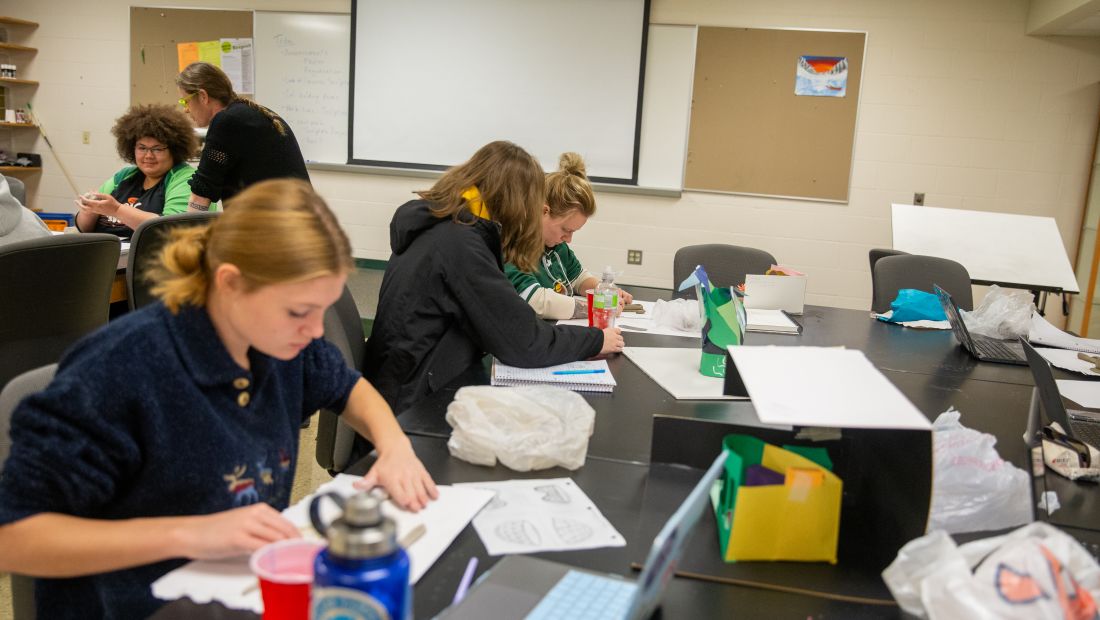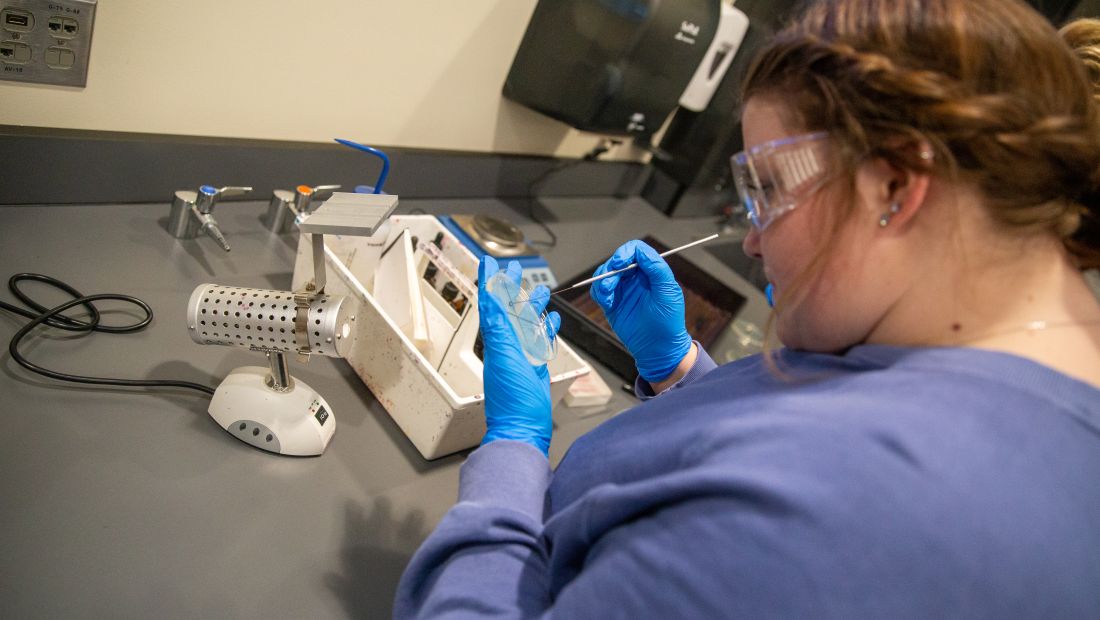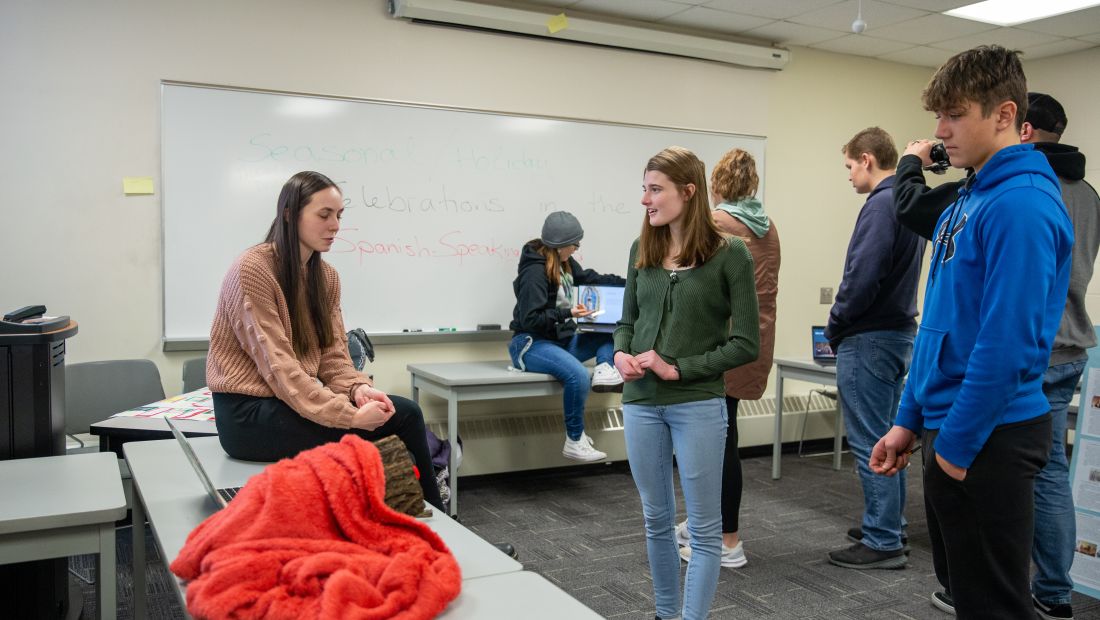 Ready to Take the Next Step?
Are you ready to learn more about this program and being a student at SCTCC? Visit SCTCC for a tour or an information session.
Connect with the SCTCC Admissions team:
Call us at 320-308-5089
Email us at enroll@sctcc.edu
On campus Monday-Friday, 8 a.m.-4:30 p.m.
Visit SCTCC
Want to know more about SCTCC?
10.19.23 09:00am
Main entrance: 1540 Northway Drive, St. Cloud, MN
10.19.23 11:00am
Main entrance: 1540 Northway Drive, St. Cloud, MN
Paying for College
Students choose SCTCC for a lot of reasons, but saving money is one reason we hear from almost every student at SCTCC. We've got a breakdown of the costs for the program, along with information on financial aid and scholarships.


Net Price Calculator  Applying for Financial Aid  SCTCC Scholarships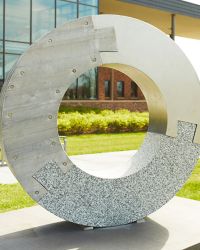 1540 Northway Drive
St. Cloud, MN 56303
Good Stuff

SCTCC Biology instructor Jennifer Evens has been named a 2023 Outstanding Educator by the Minnesota State Board of Trustees. Evens has been at SCTCC since 2008, when she started as an adjunct...

The Liberal Arts and Sciences Division has made updates to their displays around campus – by the classrooms near Doors 16 & 15 and near the Academic Advising Center toward Door 6. The displays...

Have you ever thought about coaching sports? If you like the idea of working closely with athletes or in the athletic field, being a coach may be the right fit for you. As a middle school, high school...
More Transfer Options