James Watkins said this: "A river cuts through rock, not because of its power, but because of its persistence. And it is such 'persistence' that made this center possible," says President Annesa Cheek.
For the past 30 years, SCTCC has recognized and celebrated the richness of diverse cultures through the programming of a multicultural committee. Over the years, this has been led by the efforts of Dr. Rosa Rodriguez, Vusi Khamalo, and Gary Locke, and in recent years: Soheyl Missaghi, who joined SCTCC in 1990; Dr. Sangeeta Jha, who joined SCTCC in 2011; and Dr. Khaldoun Ahmad, who joined in 2018.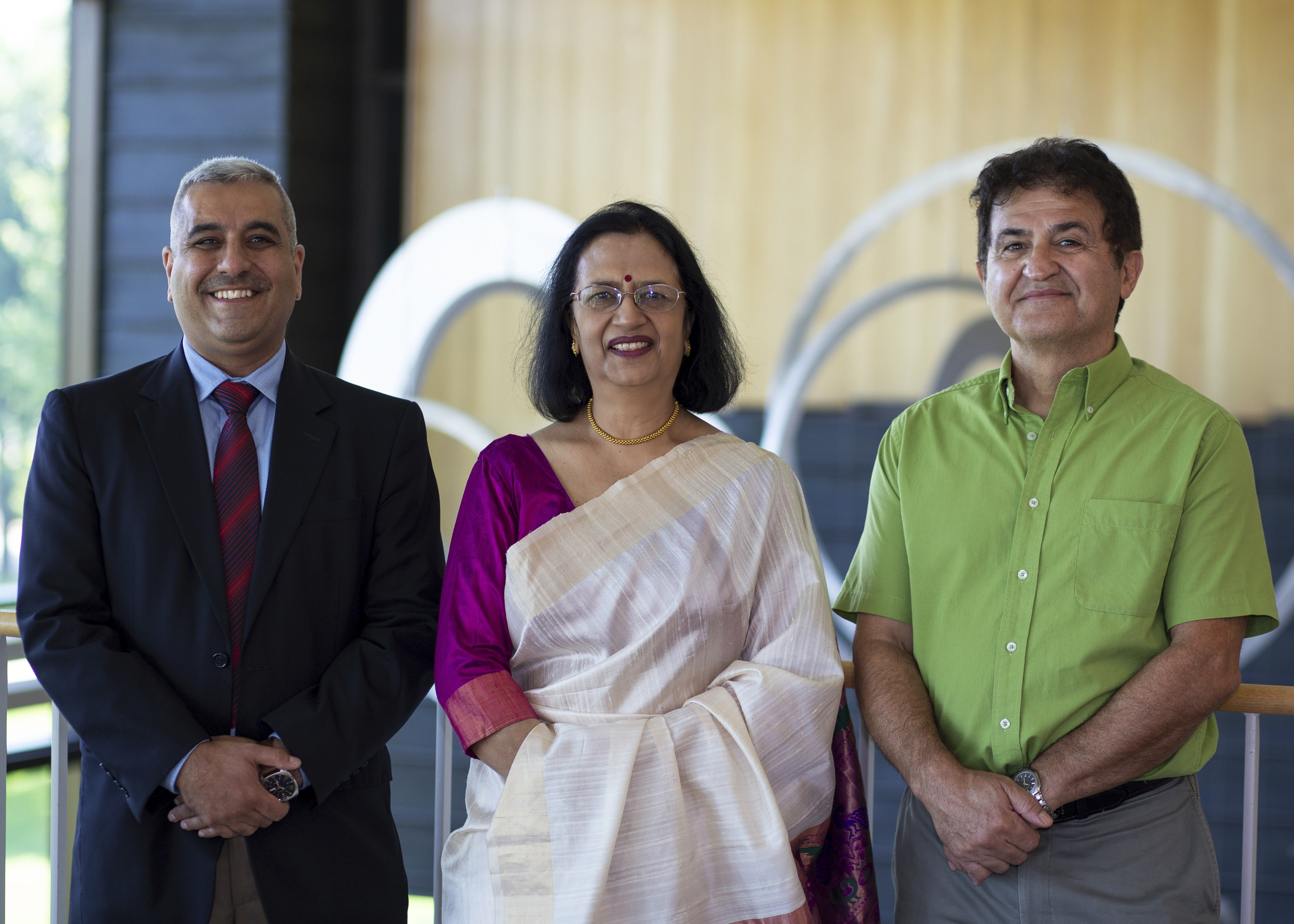 Several faculty, staff, and students took on the challenge of building effective partnerships with communities of color and creating a supportive and welcoming campus environment. They were passionate and persistent about the need for having a Multicultural Center. Some of the names of those who served on the Multicultural Committee, from 2016 – 2019 include but are not limited to:
Faculty
Gajen Ramanathan
Hillary Vermillion
Sangeeta Jha
Hudda Ibrahim
Jan Stanley
Jay Giovani
Kateri Mayer
Kerry Degen
Soheyl Massaghi
Susan Engel
Vicki Kapitzki
Staff
Becky Thelen
Nathan Jacobson
Anne Rhodes
Deb Holstad, HR Director
Tarryl Clark, Retired Dean of Sciences, Technology and Math
Students
Abdurahman Ibrahim
Kimberly Thielen
Through their efforts, ongoing programing included Heritage Months, Cultural Encounters, Global Event, conferences, and Multicultural Nights. As a college, we have explored customs, shared traditions, tasted foods, admired native dress, and learned about the religious and other practices of local, national, and international cultures. At the core of all these efforts is a desire to live out our value of being a community deeply rooted in meaningful relationships, where everyone belongs and thrives.
Today, the MCC exists as a multipurpose community center where you will find people studying, meeting, engaging in critical dialogue and taking part in various student and community programming. A welcoming and engaging physical space in which a sense of belonging is fostered, a place where students, employees, and community make meaningful and enduring connections, where students can express themselves without hostility or rejection.
MCC Main Page   Cultural Fluency Leadership