The 2023 TRIO SSS Summer Institute is back!
 
During the Summer Institute sessions, SCTCC instructors will work with you to build your fundamental reading and/or math skills. SCTCC staff will help out at the sessions, and snacks are included, along with other activities: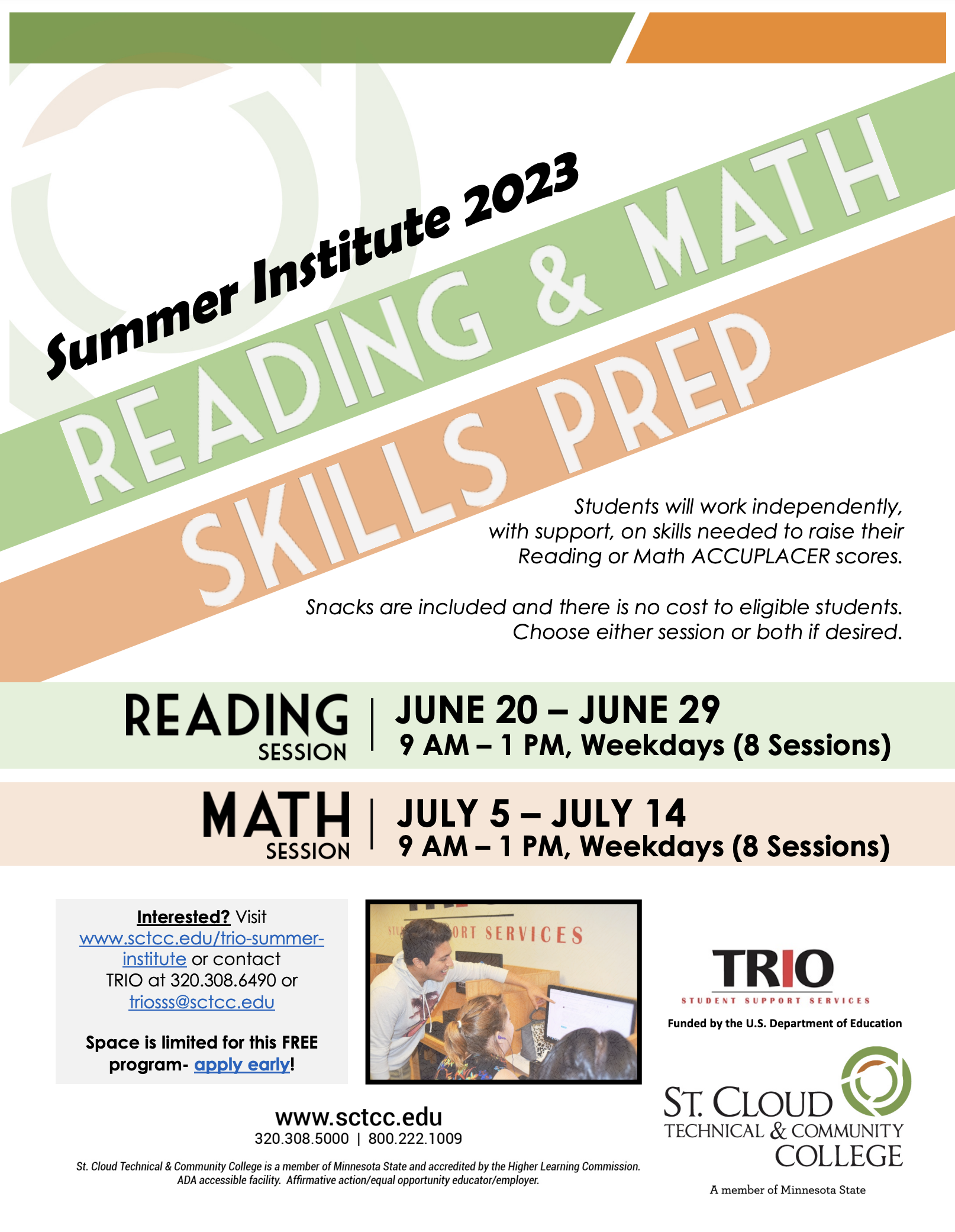 Learn more about the SCTCC campus
Learn how to apply for financial aid
Set your goals for college
How to be successful in classes
After you finish up the Summer Institute, you'll retake the Accuplacer with the goal of better scores in reading and math.
Reading Session
June 20 - June 29: Weekdays, 9 a.m-1 p.m.
Math Session
July 5 - July 14: Weekdays, 9 a.m.-1 p.m.
Boost your reading and/or math skills
Connect with SCTCC staff and other students in a supportive learning environment
Build friendships with other students before the semester begins
Register for TRIO SSS program and services early
Chance to improve your Accuplacer score, which can save time and money
Built-in time to prepare to retake the Accuplacer assessment
Workshops on study skills, D2L Brightspace, time management, and paying for college
Learn about what resources SCTCC offers to students like you
Opportunities to build friendships and leadership skills with others in the program