SCTCC monitors all credits for all students and applies minimum cumulative standards of progress beginning with the student's first attempted credit (In accordance with federal and state regulations and Minnesota State Policy 2.9.)
All students must:
Meet or exceed a cumulative earned grade point average (GPA) of 2.00 AND
Meet or exceed a cumulative earned completion percentage of 66.67%
A student who does not meet the standards will be placed on academic and financial aid warning at the end of the term. Students are notified in writing of the warning.
A success plan must be completed by students on warning and reviewed by a faculty adviser, academic advisor, or student service staff person (example: TRIO advisor). The student is responsible for coordinating a Warning Review meeting with a faculty/staff person.
Students on warning who do not achieve a cumulative 2.0 GPA and 66.67% completion rate during their next term of enrollment will be suspended at the end of the term
Students will be notified in writing of suspension and the process to appeal suspension status.
A student on suspension is not eligible to enroll for the next semester or to receive financial aid.
An initial academic suspension is for a period of one regular semester (excluding summer). Any subsequent academic suspension(s) will be for one full academic year.
Financial Aid Time Frame
Students may continue to receive financial aid through completion of 150% of the published credit length of their declared program. For example, 150% of a 60-credit AA degree equals 90 credits.
Changing a major will not extend a student's maximum time frame.
Are you on warning or suspension? Here are your options to be eligible for financial aid.
A student can appeal suspension or maximum time frame based on unusual or extenuating circumstances, including but not limited to death of a family member, student injury, or illness.
Students must complete the Academic and Financial Aid Satisfactory Academic Progress Appeal Form. Documentation must be provided to support an appeal. The student is notified of the appeal results by letter.
Academic appeals for those seeking continued enrollment, and for those who have had a break in enrollment, are due by 8:00 am the business day prior to the start of the term. Early appeals are encouraged.
If your academic appeal is denied, you may request a review by the Vice President for Academic Affairs by contacting the Assistant to the Vice President of Academic Affairs,
Students with an approved suspension appeal are placed on probation and must meet the cumulative satisfactory academic progress standards (cumulative GPA of 2.00 and 66.67% credit completion) or meet or exceed the term GPA of 2.5 and the term completion rate of 100%.
Probationary students failing to meet that standard will be suspended at the end of term.
A student on warning status is reinstated with good academic standing upon meeting or exceeding the minimum cumulative standards of academic progress.
A suspended student may be eligible to enroll and financial aid reinstated only after an appeal has been approved.
Neither paying for classes nor sitting out a period of time is sufficient to reestablish eligibility for enrollment or financial aid.
Questions?
Contact Financial Services.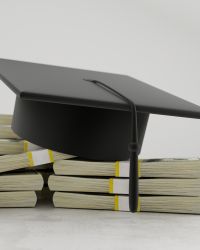 1540 Northway Drive
St. Cloud, MN 56303