Drop-in Advising
(estimated time 15-20 minutes)
Drop-in Advising times are focused on immediate needs and for issues that can be addressed in less than 20 minutes. 
Reasons you might use Drop-in Advising could include:
Questions about assessment scores and classes.
Scheduling for next semester or current semester – get access code.
Initial questions about add/drop/withdrawal
Drop-in Advising Hours
Drop-in in-person meetings are available at the Academic Advising Center (AAC), Room 1-401, Monday through Friday between 8:15 a.m. and 3 p.m. Students will meet with the AAC staff member assigned to drop-in appointments that day.
If you would like to meet with a specific advisor or have questions that might take longer than 20 minutes to answer, it will be best to schedule an appointment. See the instructions below on how to schedule your appointment through Starfish.
If you need assistance, contact us at advising@sctcc.edu or 320-308-5741.
Scheduled Appointments
(30 minutes)
Some situations will require a longer appointment where an advisor can prepare the information necessary to meet your needs. 
Reasons for scheduled appointments could include, but are not limited to:
Long-term education plans
Personal issues
Transfer planning and lengthy unofficial transcript evaluations
Major exploration
Appeal questions
Academic performance concerns
Appointments are available 8:00 am – 4:00 pm Monday through Friday. Students are encouraged to schedule appointments at least 24 hours in advance.
Students who are late for their scheduled appointment, may have to reschedule for another day.
To make an appointment with an advisor in the Academic Advising Center you can schedule via Starfish:
Current SCTCC students
Click For Current Students (upper right corner)
Click D2L Brightspace and log in using your Star ID and password. Once in D2L, click Starfish on the top of the page.
Click on the menu on the upper left hand side Click on My Success Network
Find Advisor Name
 

Click Schedule
Click Advising then Select topic
Click Continue
Select a date & time
Click Continue. Select Location.
You have the option to schedule the following type of meeting:
Phone (include phone #)
Zoom (Advisor will send you a link)
In-person meeting (please arrive on time in Room 1-401)
If you need assistance, please contact the Advising Center at 320-308-5741
Include your name, phone # and student ID
We look forward to assisting you with your questions and academic plan!
For more information about Starfish, view the Getting Started Guide.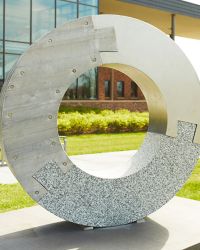 1540 Northway Drive
St. Cloud, MN 56303