DEGREES IN
Dental Hygienist
Dental Hygiene Associate of Applied Science
With the AAS, grads have the knowledge and skills necessary to become a dental hygiene professional. Licensed hygienists work in dental offices, nursing homes, public health agencies, and more.
Why Choose This Program
After learning skills in the classroom, students take the National Board Dental Hygiene exam (NBDHE), clinical board exam, and upon completion, get a license in the state they want to practice in.
Dental hygienists work in clinical dental settings and provide preventative, educational, and therapeutic services to patients. By promoting public health, dental hygienists help people learn the importance of dental health. Students in this program are exposed to bloodborne pathogens and while in the program they learn to follow CDC guidelines.
SCTCC students can even work as researchers for the dental field and in sales and marketing for dental offices. There are various career options for our graduates, ensuring every student finds the path right for them.
Graduates from our dental hygienist program are equipped with skills to complete the necessary duties for the job. Graduates know how to complete patient assessment, clean teeth, take radiographs and dental images, apply fluoride treatments, provide periodontal therapy, and administer local anesthesia and nitrous oxide/oxygen inhalation.
Placement rate from self-reported data of employment in field of study up to one year post graduation. Wage data is from Minnesota Dept. of Employment and Economic Development (DEED).
From Degree to Career
When you choose the Dental Hygienist program at SCTCC, you'll gain skills that will directly transfer to the workplace. There are several employers in the St. Cloud area and beyond that are ready to hire dental hygienists.
Dental hygiene graduates of St. Cloud Technical & Community College have the knowledge, skills, clinical competency and ethical standards for entry into the dental hygiene profession. Graduates are competent in providing dental hygiene care for children, adolescents, adults, geriatric patients, and patients who are medically compromised or have special needs during dental care.
Dental hygiene graduates have utilized an evidence based approach when working with patients to assess the needs of the patient, formulate a dental hygiene care plan, implement the needed care, and to fully evaluate the outcomes of dental treatment.
Dental hygiene graduates realize the importance of the interdisciplinary role within the health care system to promote optimal oral health while facilitating access to dental care and services for all population groups.
Quick Glance
Patient communications
Patient assessment and care planning
Patient education and counseling
Digital imaging & radiology
Dental Materials
Dental Anatomy
Instrumentation and periodontal therapy
Prevention procedures
Professional standards
Electronic records and documentation
HIPAA Compliance
Types of Careers
With a degree from our dental hygienist program, students have several career options. Our graduates have found careers working as dental hygiene clinicians, consultants, practice managers, and community health specialists.
Graduates have even worked in sales and marketing, research, and dental hygiene education. At SCTCC, we equip our students with the skills needed to succeed in whatever career path they choose.
Potential Employers
SCTCC dental hygiene graduates can find jobs with various employers in private dental practices, corporate dental practices, public health clinics, schools and government agencies. SCTCC dental hygiene graduates have sought employment with dental supply companies, becoming representatives for dental health organizations and pursued advanced degrees to be dental hygiene educators.
By utilizing their education, skills, and experience as a student at SCTCC, our graduates find successful career paths and networking opportunities. The dental hygiene program calls upon potential employers and companies to work with students on resume writing, interviewing skills and professional development opportunities. Graduates are ready to explore career options and seek job openings well before they actually graduate from the dental hygiene program.
Quick Glance
Types of Careers
Dental hygiene clinician
Consultant
Practice manager
Sales and marketing
Community health specialist
Researcher
Dental hygiene educator
Potential Employers
Private dental practices
Corporate dental practices
Specialty dental practices
Government
Corporations
Dental supply companies
Our graduates have worked with leading dental companies such as Cities Dental Group, Park Dental, Clearwater Dental, and Winegar Dental. With a degree from our dental hygienist program, students are equipped to excel with any company.
Students have even found job opportunities with Medical Arts Dental Office, Falls Court Dentists, P.A., Bicknell & Lehn Family Dentistry, and White Smiles Family Dentistry.
Quick Glance
Cities Dental Group
Park Dental
Clearwater Dental
Winegar Dental
Medical Arts Dental Office
Falls Court Dentists, P.A.
Bicknell & Lehn Family Dentistry
White Smiles Family Dentistry
The St. Cloud Technical & Community College (SCTCC) Dental Hygienist program is accredited by the Commission on Dental Accreditation.
The SCTCC dental hygiene program is fully accredited by the Commission on Dental Accreditation of the American Dental Association. February 2022 was the last site visit to SCTCC. The DH program has Full Accreditation Approval until the next onsite visit in 2029.
There are specific accreditation standards that our program must follow directly related to the quality of the SCTCC Dental Hygiene Program. If for some reason, you believe that the program goals, institutional objectives and/or accreditation standards are not being met, you may contact the Commission of Dental Accreditation at the following address:
Commission on Dental Accreditation (CODA)
The American Dental Association
211 East Chicago Avenue
Chicago, Il 60611
312-440-4653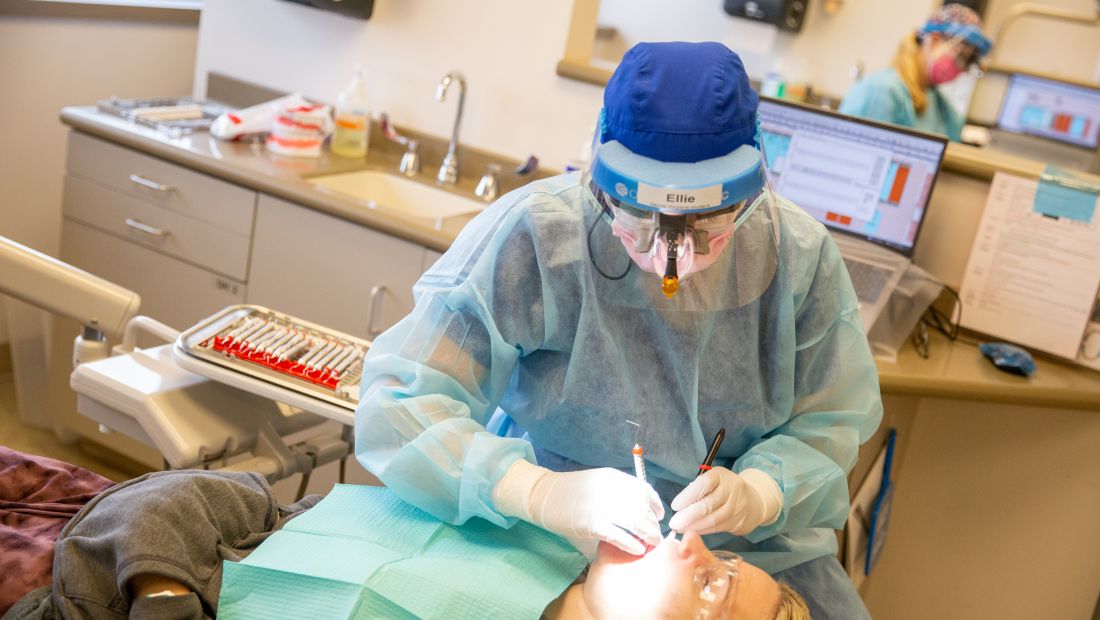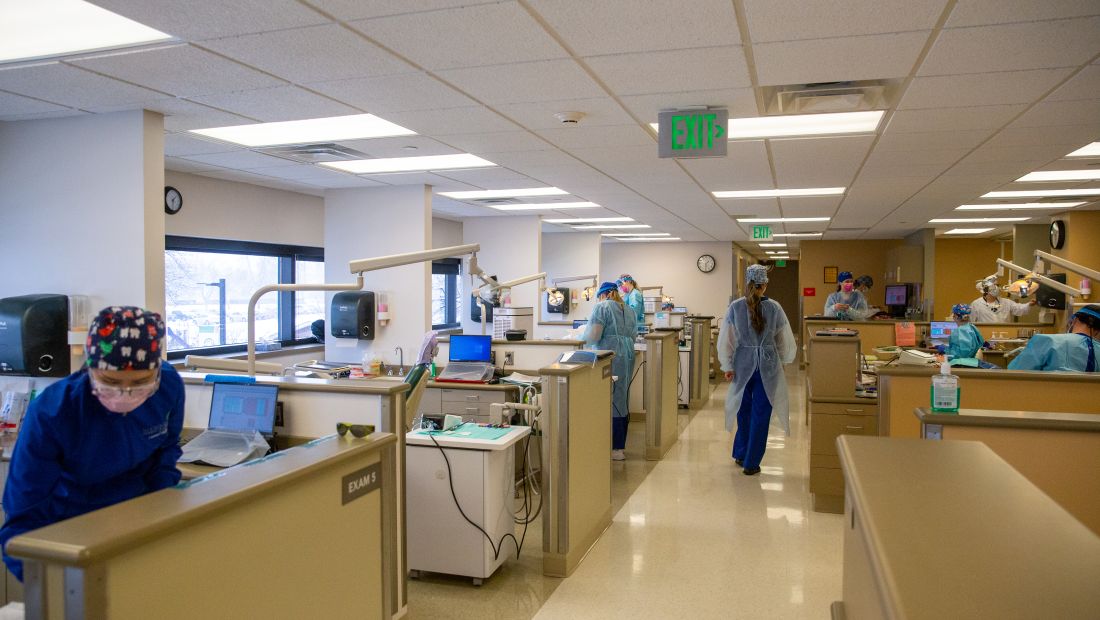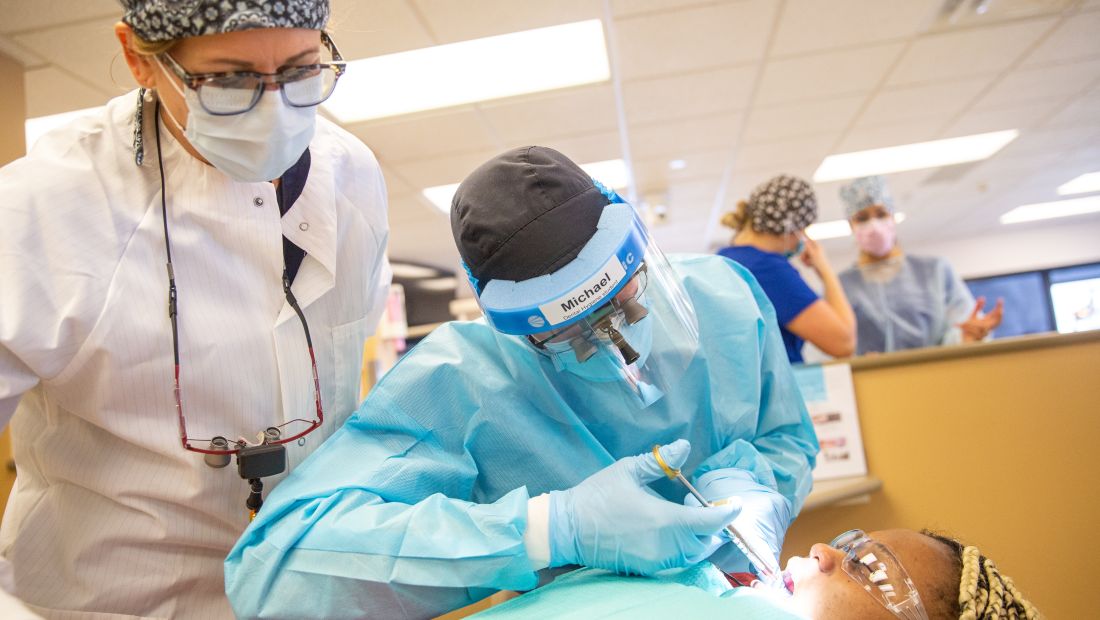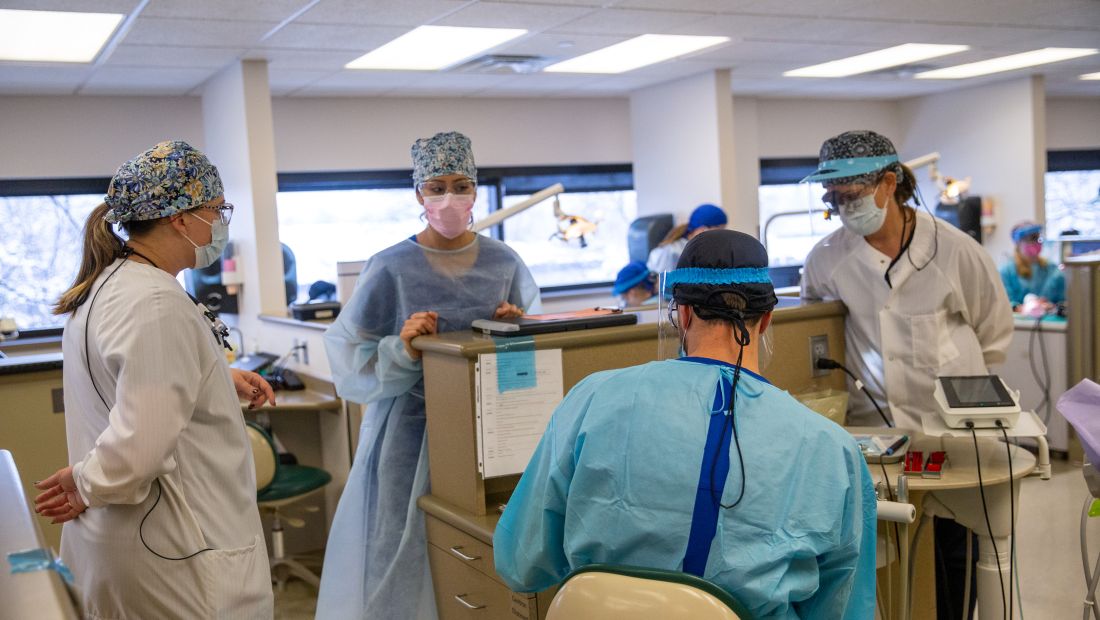 Ready to Take the Next Step?
Are you ready to learn more about the Dental Hygienist program and being a student at SCTCC? Visit SCTCC for a tour or an information session.
Connect with the SCTCC Admissions team:
Call us at 320-308-5089
Email us at enroll@sctcc.edu
On campus Monday-Friday, 8 a.m.-4:30 p.m.
Paying for College
Students choose SCTCC for a lot of reasons, but saving money is one reason we hear from almost every student at SCTCC. We've got a breakdown of the costs for the program, along with information on financial aid and scholarships.
Current Students
Current Dental Hygienist students - this is your place for information.
Students in our dental hygienist program have the opportunity to join the American Dental Hygiene Association (ADHA). ADHA allows students to gain professional experience and contacts.
Good Stuff

The second-year Dental Hygiene students were well-received at an event held by the American Dental Hygiene Association on April 8 in St. Cloud. The students were available at table clinic...

Students in SCTCC's Dental Hygiene and Dental Assisting programs worked with local dentists to provide free dental services to children during the annual Give Kids a Smile event. With the...

Amongst new microscopes and clean beakers, a group of community members, CentraCare representatives, and SCTCC faculty and staff gathered to celebrate the Ribbon Cutting for SCTCC's new B...
More Like Dental Hygienist