Please review the important information below. If you have questions, reach us at internationaladmissions@sctcc.edu
Complete information about applying for admission to SCTCC is available in printable PDF:
Get started on your admission
Students are encouraged to apply six months prior to their anticipated start date to ensure sufficient time for SCTCC to receive, authenticate, and process paperwork.
Students wishing to start Fall Semester*
Complete materials due by: First Friday in May
Students wishing to start Spring Semester*
Complete materials due by: Last Friday in October
*SCTCC does not process international student admissions for summer starts.
A completed international student application
An English translation of all official high school transcripts indicating completion of high school.
Proof of English language proficiency from one of the following:

TOEFL: 61 minimum is required (with not less than 15 on reading, writing and listening sub scores) using the on-line version of the test
IELTS (International English Language Testing System): score of 5.5 minimum
Duolingo English: score 90 or higher

A completed Confidential Financial Information Form.
Current bank statements showing sufficient funds to cover educational, living and transportation funds.
An affidavit of financial support from sponsor.
A copy of your passport.
Send all documents to internationaladmissions@sctcc.edu
SCTCC is required by the United States government to examine the financial documentation of F-1 students to ensure the financial support is sufficient to issue an I-20. An international student at SCTCC will need to show official proof of sufficient funds to cover tuition and fees, books and supplies, room and board, health insurance (required by state law), and personal expenses. Official proof of funding cannot be more than 3 months old at time of application.
The funding can be from personal funds, funds from the student's family/sponsor, scholarships, fellowships or sponsoring agencies or governments.
Funding needs to be in liquid assets only. Property is not an acceptable source of funding.
Affidavit of Financial Support:
The funds need to be on original bank letterhead stationery with a signature of the bank official in ink or a photocopy of the bank statement will need to be stamped by the issuing bank in original stamp ink and have a signature of a bank official in ink. Faxes, scanned copies, notarized copies and photocopies (without the original stamp/signature) are not acceptable documentation. Bank statements can not be dated more than three months prior to the date of application.
An English translation by an official translating agency and with the stamp and signature of the translating official, and contact information of translating agency is required for all statements not in English.
I-20 Visa requirements
An I-20 Visa is required for Admission.
If you are citizen of a country other than the United States, you are required to get a student visa to study in the U.S. (Note: Canadian Citizens do not need a visa, but they do need a passport and I-20 or DS-2019 to enter the U.S. as a student.) Degree seeking students will be issued an I-20 document and will need to obtain an F-1 visa. 
Upon receipt of your I-20 document, schedule a visa appointment at the nearest U.S. Embassy or Consulate that issues visas. An interview will be required. Find the location nearest you at: http://www.usembassy.gov/. You may apply for your visa up to 120 days before the start date on your I-20.
Anyone applying for an F-1 or J-1 visa is required to pay the SEVIS fee. Plan to pay the fee at least 3 days prior to your visa interview. For more detailed information about the SEVIS fee, including options for payment, refer to: https://www.fmjfee.com/i901fee/.
If you have paid the fee previously, it is good for one year. If it has been over one year since you have paid the fee, be sure to make payment again prior to your visa appointment.
Note: the SEVIS fee is a separate fee from the visa application fee.
Upon receipt of the F-1 visa, you may enter the U.S. not more than 30 days prior to the start date on your I-20 or DS 2019.
Receipt of an I-20 from SCTCC or any other school in no way guarantees that you will be issued a visa. In addition, receipt of an F-1 visa does not guarantee entry into the U.S. Customs and Border Control officers will inspect your immigration documents at the port of entry to determine your admissibility into the U.S.
For additional information about non-immigrant visas and rules for visiting the U.S., refer to: http://travel.state.gov/.
Students who are unable to secure a visa after two attempts will not be processed for a third I-20 and will be advised to apply to another college.
Paying for College
Jobs are limited on campus and most students attend college for at least a year before being able to secure employment.  Therefore, it is imperative that you have sufficient funds to cover your expenses. 
Students can visit Career Services for interview practice, resume critique and more!
International students ARE NOT eligible for Financial Aid.
The SCTCC Foundation funds limited awards each year based on merit and need. A scholarship generally covers only a portion of the tuition. Therefore, it is imperative that you have sufficient funds to cover your expenses.
Find information on available scholarships!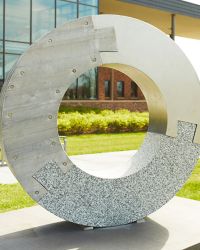 1540 Northway Drive
St. Cloud, MN 56303