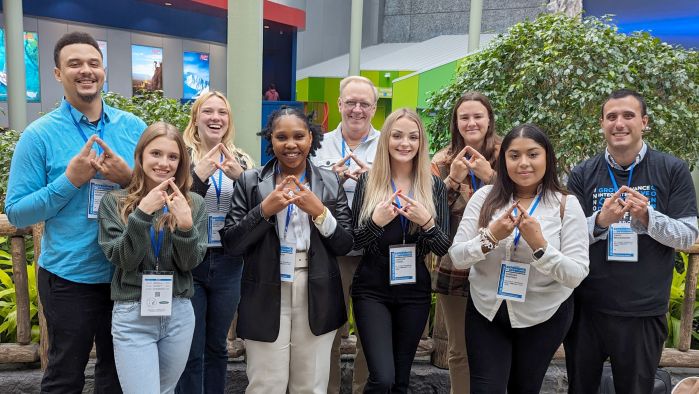 A group of SCTCC of students Experienced the Difference while attending and participating in the Minnesota Collegiate DECA Innovation Summit at the Mall of America. Kenneth Horn, Hailey Kollmann...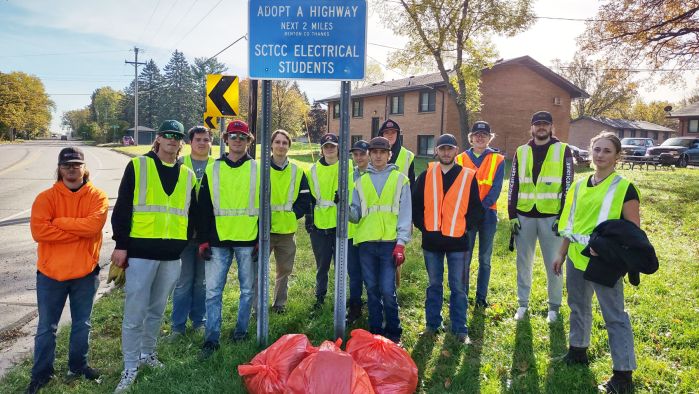 The Electrical program's MESA Club spent Tuesday, Oct. 17, cleaning up their section of roadway for their Adopt-a-Highway project on a two-mile stretch east of St. Cloud on County Road 8. "It was a...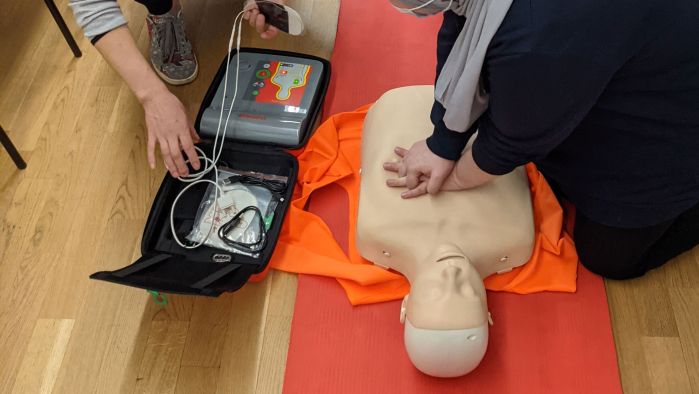 Last week, two Practical Nursing students got an unexpected experience that really brought their education into perspective. Micayla Jordan and Levi Werp are both students in the Practical Nursing...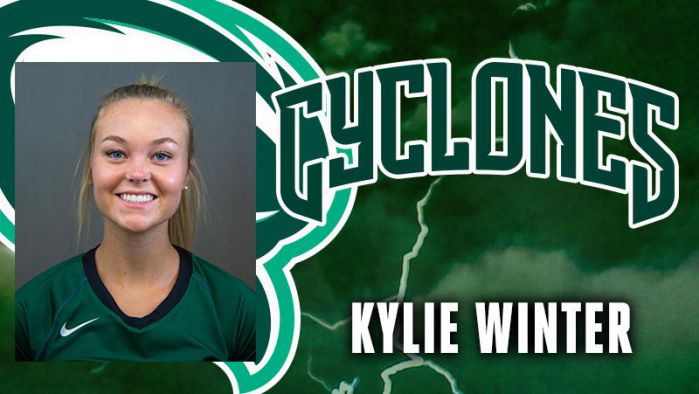 Congratulations to Cyclones Volleyball player Kylie Winter on being named the NJCAA Division III Defensive Player of the Week for Sept. 20-26! Kylie is leading the conference in digs – 364 - and digs...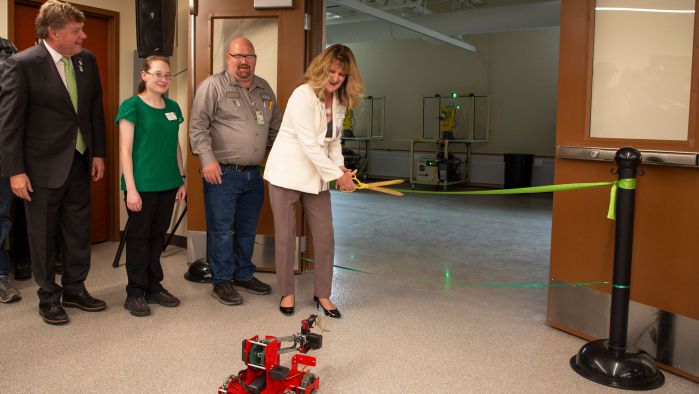 On Sept. 27, SCTCC celebrated the Grand Opening of its Advanced Manufacturing Center and 75th Anniversary, welcoming students, faculty, staff, and community members on campus. During the Grand Opening...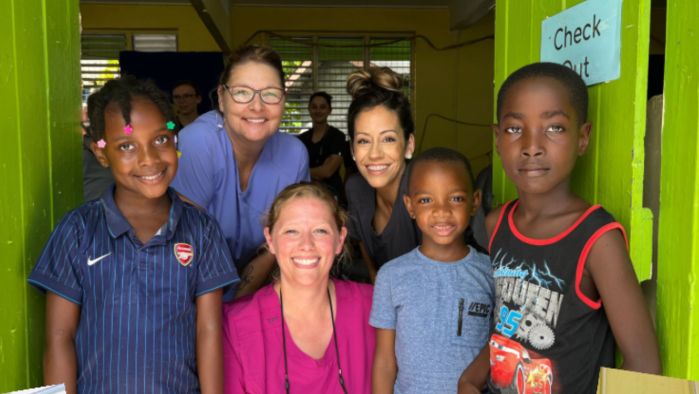 This past summer from July 31-Aug. 5, a group of Dental Hygiene graduates and instructor Kami Burgess volunteered their time on the island of St. Lucia to perform dental work. Kelly Able, Morgan...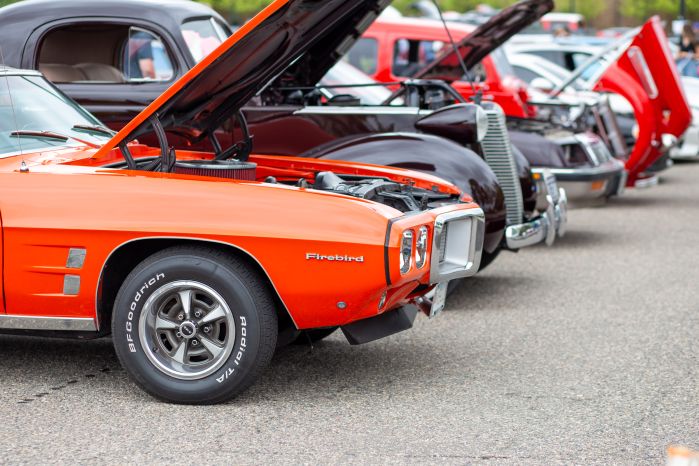 After a three-year hiatus, the St. Cloud Technical & Community College Auto Body skills student club hosted a car show September 23rd. Vehicles ranging from motorcycles, trucks, vintage and modern cars, were on display.
Here at SCTCC, we are getting ready for our 75th Anniversary Celebration and everyone has pitched in. When Electrical instructor Craig Fischer floated the idea of a big 75 made out of conduit, the...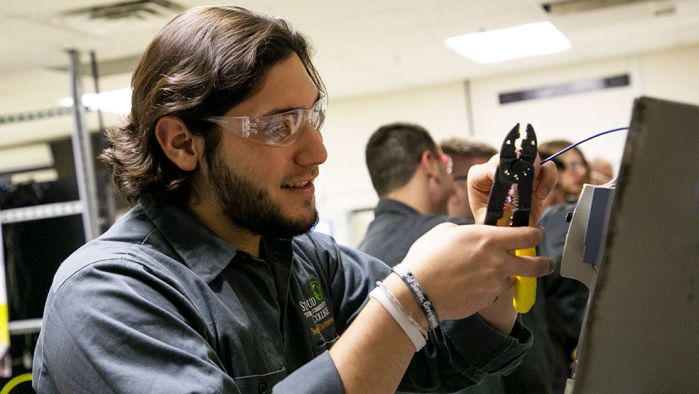 St. Cloud Technical & Community College (SCTCC) is excited to invite the community to the Grand Opening of its Advanced Manufacturing Center followed by a 75th Anniversary Celebration on Wednesday...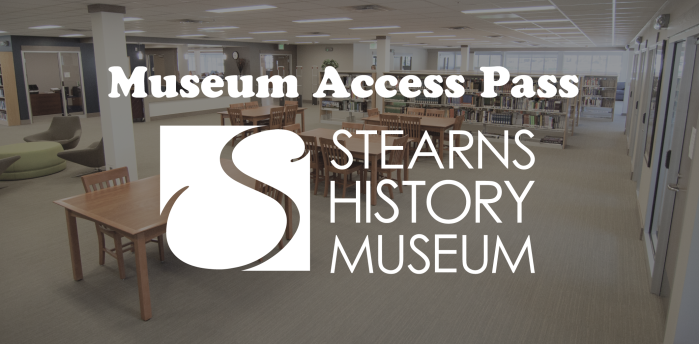 Saint Cloud Technical & Community College's Library along with other area libraries, is launching a new partnership with the Stearns History Museum to offer FREE museum passes.