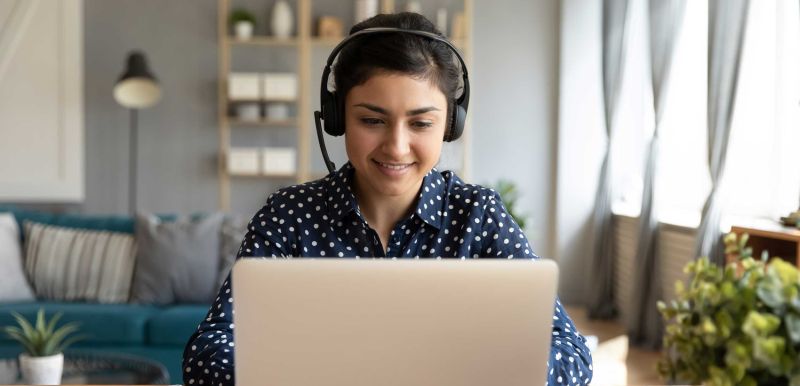 SCTCC's Health Information Technology (HIT) program had its accreditation review this summer and impressed the accrediting committee, which is the Commission on Accreditation for Health...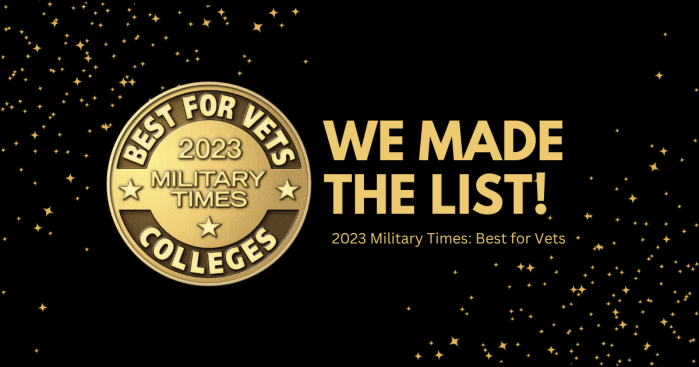 St. Cloud Technical & Community College has been named to the Military Times' 2023 Best for Vets: College list. Military Times Best for Vets: Colleges is the largest and most comprehensive annual...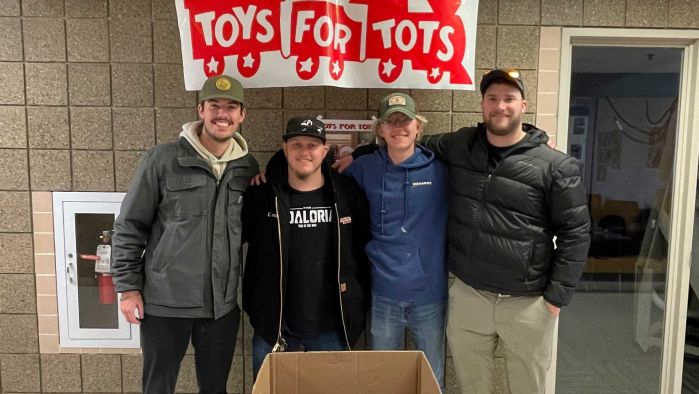 The Electrical MESA Club is once again collecting Toys for Tots through Dec. 7. Two boxes are located in the Northway Building: one by Door 8 and one near the Commons. New, unopened toys are welcome...
11.22.23
Jeanna Franklin, MS, LPCC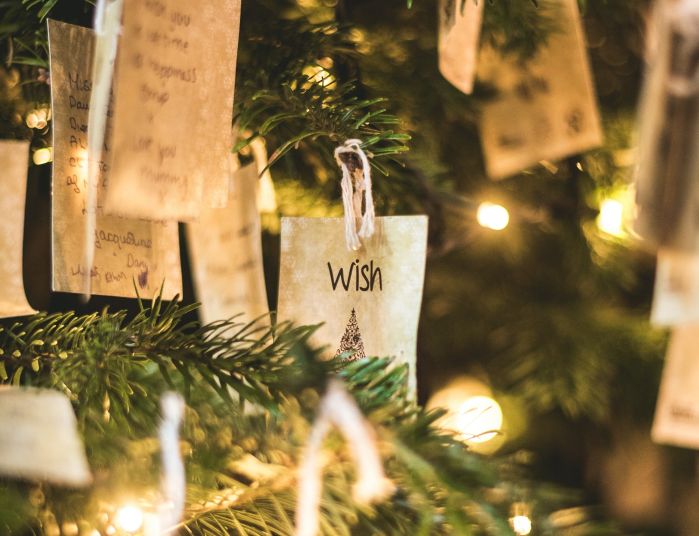 We want to talk about that today and share 6 tips to help minimize the unwanted holiday guests–like increased stress, anxiety, depression–during the upcoming holidays.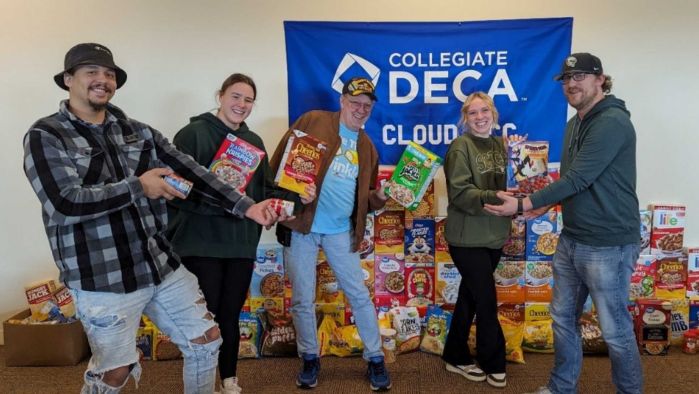 By Kenneth Horn, Collegiate DECA Vice President/Public Relations We here at Collegiate DECA are happy to announce we have reached our goal for this falls Cereal Box drive with YOUR help! We had a goal...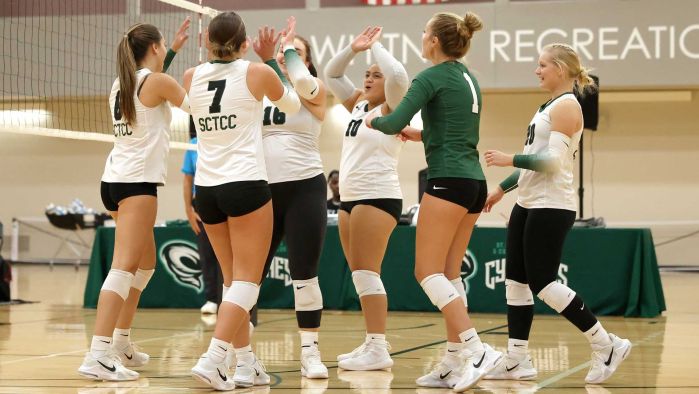 Two Cyclones Volleyball players have been named to the MCAC South All-Division Team: Emily Kemp, a sophomore from Eveleth, and Kylie Winter, a sophomore from Brooten. Winter was also named to the All...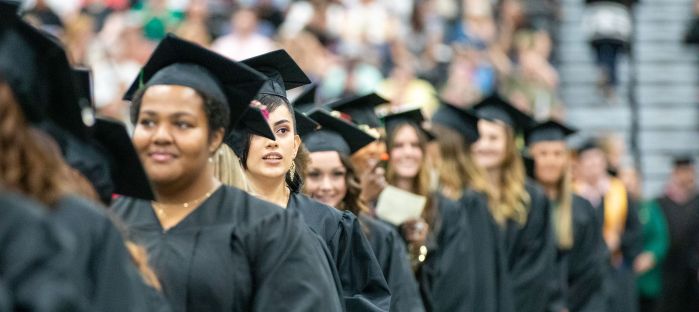 Starting Nov. 1, SCTCC discontinued charging a fee for application to the college. The decision was a result of inter-departmental efforts to reduce barriers for those seeking to attain a college...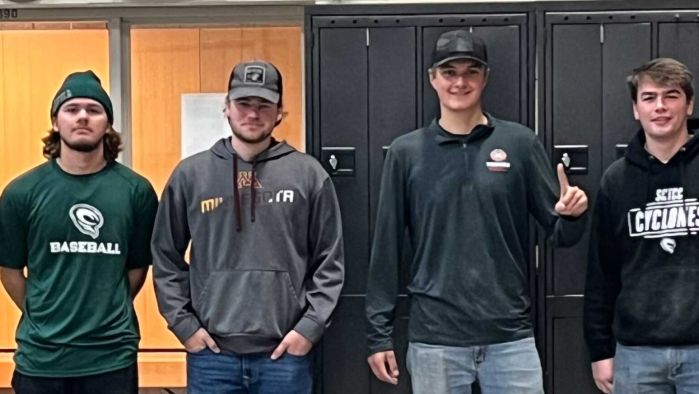 In October, several of the trades area programs finished up a bean bag tournament organized by Commissioner Al Raeker with competition spanning over the course of several weeks. Each program...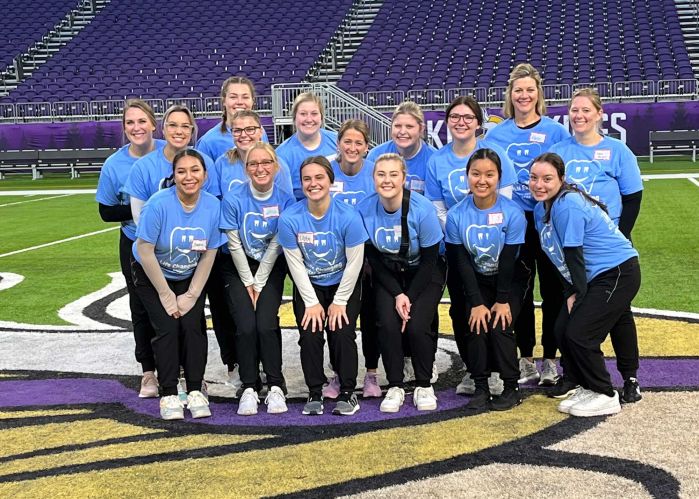 The Dental Hygiene students and their instructors took a trip to USBank Stadium in October to help out at the Team Smile event. Team Smile provides free dental care to area children free of charge...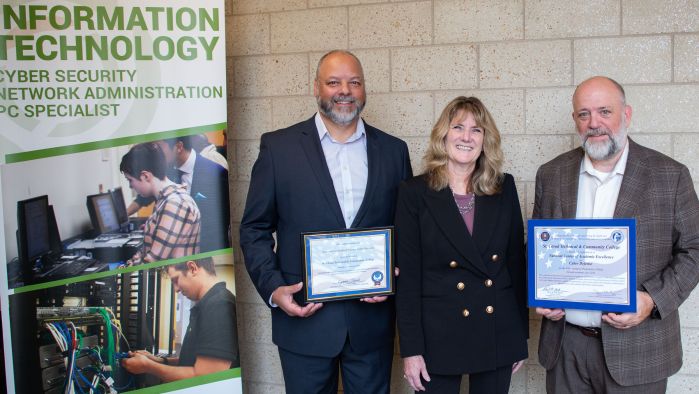 St. Cloud Technical & Community College (SCTCC) was recognized for the designation as a Center of Academic Excellence in Cyber Defense (CAE-CD) at the 2023 National Cyber Education Colloquium held...