DEGREES IN
Culinary Arts
Culinary Arts Diploma
With a diploma, graduates will be licensed in ServSafe and may enjoy a career as a chef or cook, with expereince in kitchen procedures, menu planning, recipe development, and more.
Culinary Arts Associate of Applied Science
With hands-on cooking experience, management classes, and broad liberal arts classes, the AAS will provide grads the opportunity for a career as a chef, kitchen manager, dining room manager, caterer, or in hospitality.
Why Choose This Program
With a Culinary Arts degree from SCTCC, you are certain to find success in your future career.
At SCTCC, we have fun in the kitchen and experiment with current trends and new food innovations. We guarantee all students are experienced and up to date with what's new in the culinary world.
Students learn every aspect of the culinary world they need for a successful career at SCTCC. We teach our students safety and sanitation procedures, the formulation of stocks, sauces, soups, starches, breakfast, baking, and even the fabrication of steaks, poultry, and seafood.
SCTCC students also spend time learning food presentation and food art to create plates of food to be proud of. We even train students in nutrition, sanitation, and the appropriate, safe operation of equipment.
At SCTCC, we give students in the Culinary Arts program the opportunity to participate in college and community events that provide practical experience in the field, so all graduates will be prepared to take on the workforce.
Placement rate from self-reported data of employment in field of study up to one year post graduation. Wage data is from Minnesota Dept. of Employment and Economic Development (DEED).
From Degree to Career
When you choose the Culinary Arts program at SCTCC, you'll gain skills that will directly transfer to the workplace. There are several employers in the St. Cloud area that are ready to hire chefs in the restaurant industry.
Through the Culinary Arts program, students learn skills related to all aspects of the food service industry including culinary history, kitchen math, kitchen financial planning, food safety and sanitization, nutrition, recipe development, customer service and relations, and all aspects of food production.
Specifically, Culinary skills at SCTCC are developed in the following areas; stocks, sauces, soups, sandwich and salad production, vegetable and starch preparation; breakfast cookery, basic baking and cooking principles; meat, poultry, and seafood fabrication; and food presentation and food art.
At SCTCC, we emphasize developing teamwork and professionalism skills in every course you take. Students will learn to master kitchen procedures and operations, menu planning, recipe development, nutrition facts, and human resources.
Every Culinary Arts degree graduate from SCTCC will be licensed in Serv-Safe, ensuring that you will be ready to take on your future career.
Quick Glance
Kitchen procedures and operations 
Fabrication of meat, poultry, seafood 
Menu planning 
Recipe development 
Nutrition 
Food presentation 
Financial planning 
Customer relations 
Graduates of the Culinary Arts will be licensed in Serv-Safe.

View all program learner outcomes
Our SCTCC graduates have gone on to create successful careers in the Culinary Arts field. From sous chef, product development, to kitchen manager, a graduate from SCTCC is certain to find a career perfect for them.
With a Culinary Arts degree, your options are limitless. You can become an executive or station chef, a grocery retailer, a dining room manager, caterer, or even a restaurant owner. Graduates also have opportunities in positions for food styling, food sales or brokerage, or various hospital management.
A day in the life of a SCTCC Culinary Arts graduate consists of working as an executive chef at local restaurants or clubs, and using the skills taught at SCTCC to stand out in their career.
Quick Glance
Types of Careers
Sous Chef 
Executive Chef 
Station chef 
Grocery Retail
Product development 
Food styling 
Kitchen Manager 
Dining Room Manager 
Caterer 
Restaurant Ownership 
Food Sales or Brokerage positions 
Various Hospitality Management positions

Potential Employers
Hotels/Resorts 
Restaurants/Clubs 
Healthcare Facilities 
Grocer/Fresh Food Service
Schools 
Brokerage Houses 
Food Service Distribution 
Product and Development Services
In our Culinary Arts program, we ensure every student has the opportunity to graduate with a ServSafe Certification. At SCTCC, it is our mission that every graduate is ready to take on the workforce, learn more about the certification below.
At SCTCC, you can easily transfer your Culinary Arts AAS to earn a bachelor's degree from several top colleges in the area. From Mayville State University (North Dakota), Concordia University (St. Paul, MN), and many others. Our students have the choice of top colleges to master their skills before entering the workforce.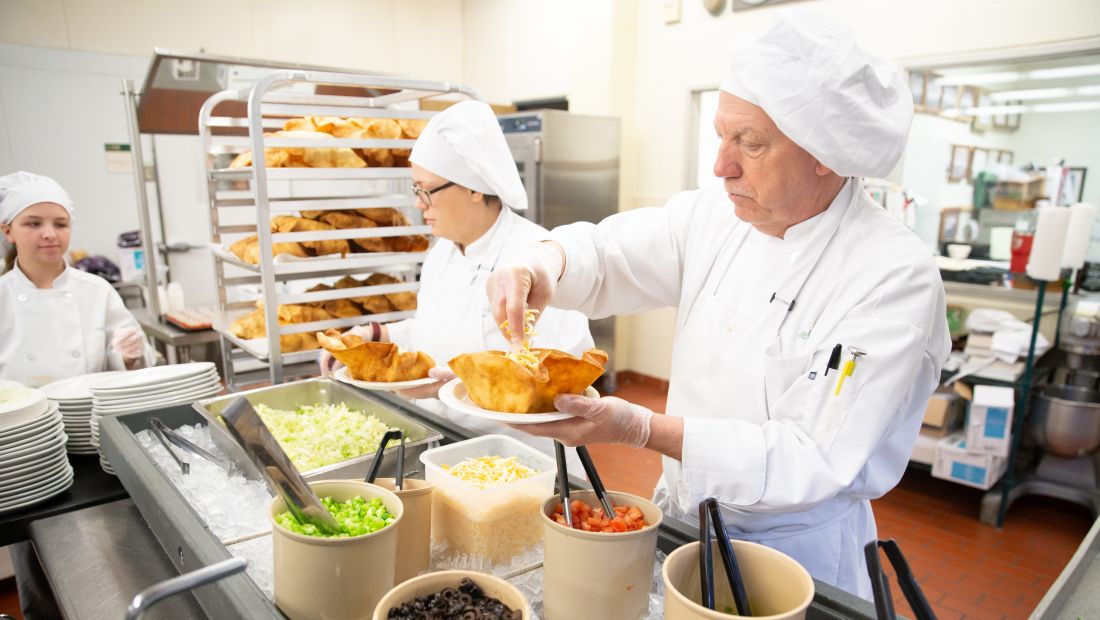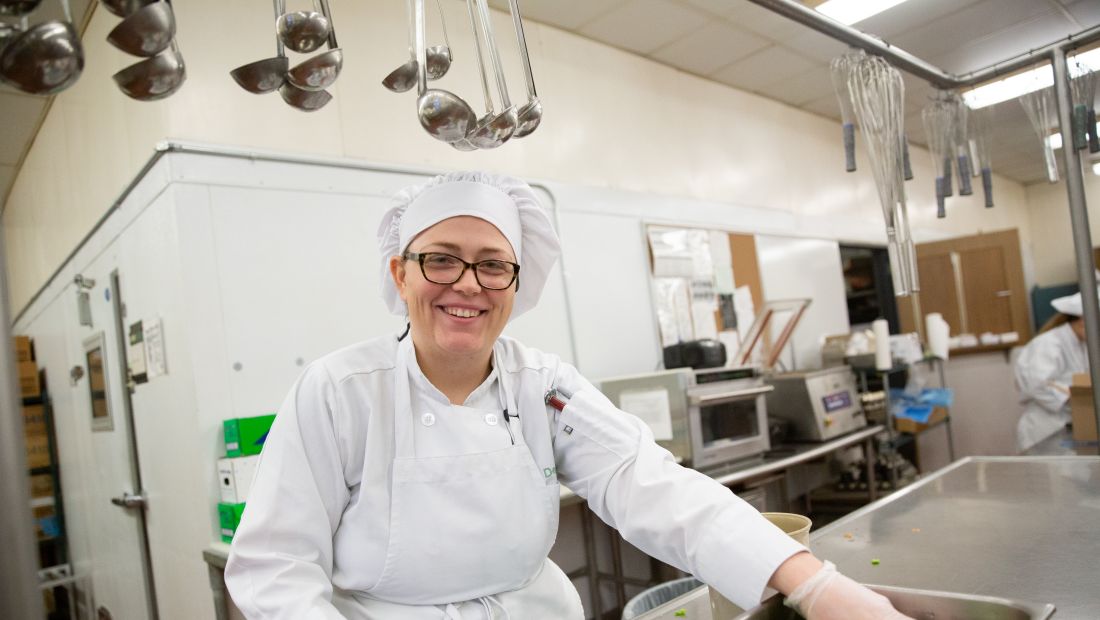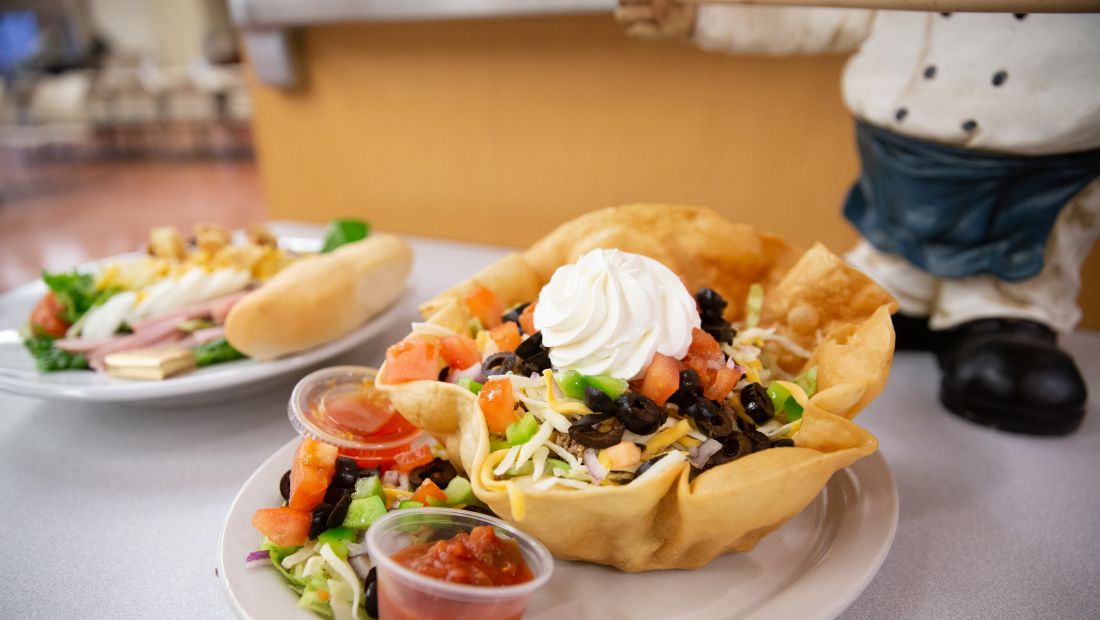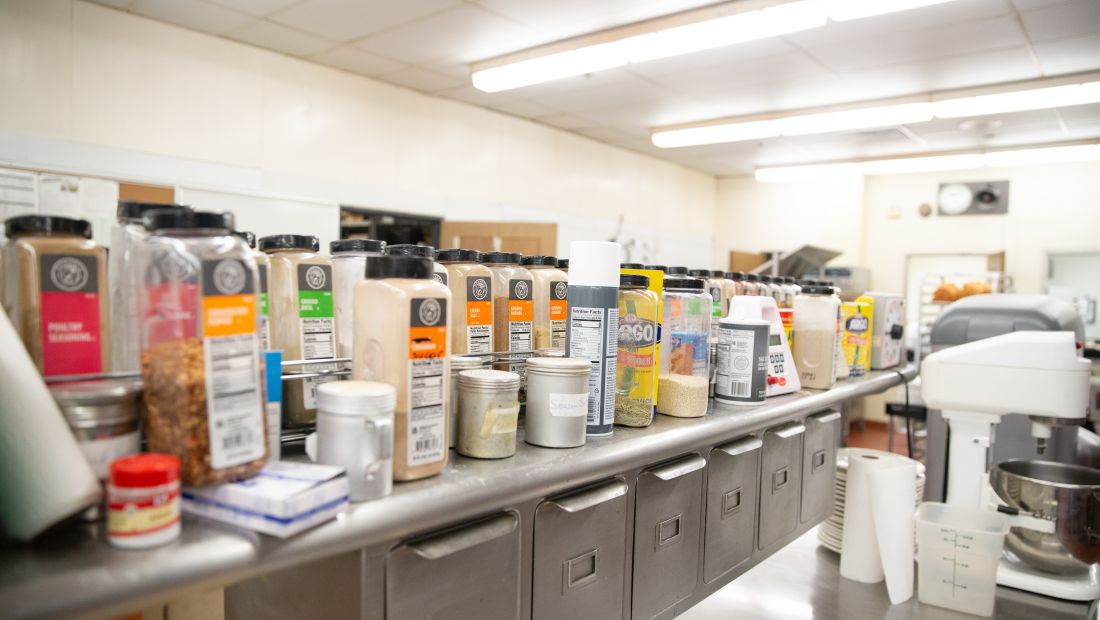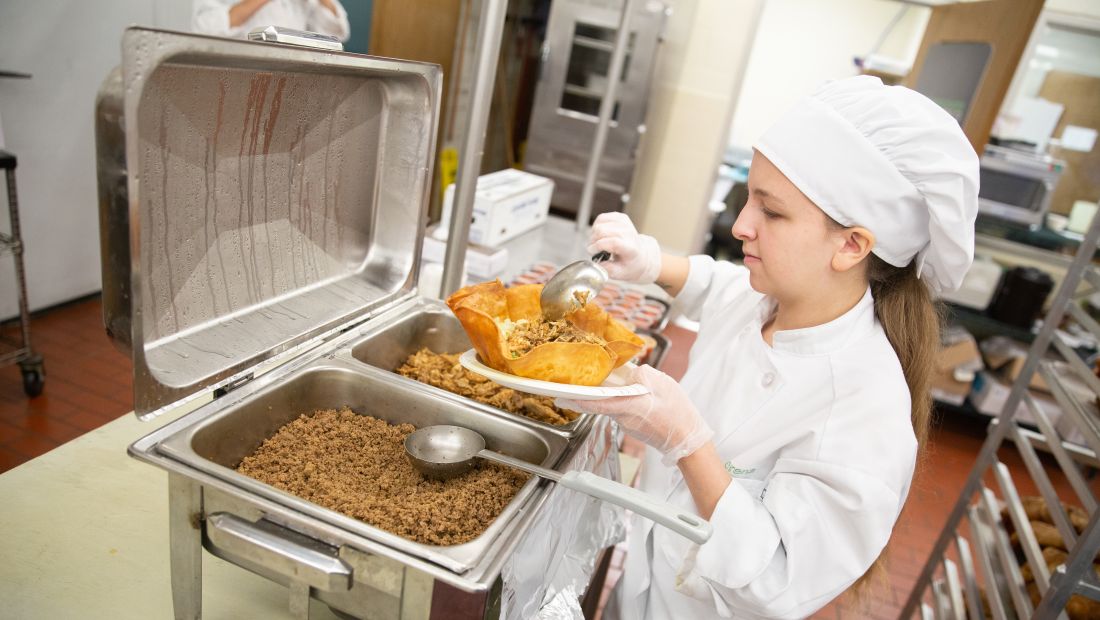 Ready to Take the Next Step?
Are you ready to learn more about the Culinary Arts program and being a student at SCTCC? Visit SCTCC for a tour or an information session.
Connect with the SCTCC Admissions team:
Call us at 320-308-5089
Email us at enroll@sctcc.edu
On campus Monday-Friday, 8 a.m.-4:30 p.m.
Visit SCTCC
Want to know more about SCTCC?
10.19.23 09:00am
Main entrance: 1540 Northway Drive, St. Cloud, MN
10.19.23 11:00am
Main entrance: 1540 Northway Drive, St. Cloud, MN
Paying for College
Students choose SCTCC for a lot of reasons, but saving money is one reason we hear from almost every student at SCTCC. We've got a breakdown of the costs for the program, along with information on financial aid and scholarships.
The cost for knives, books, and uniforms is approximately $600 in addition to tuition and fees.
Program Info for Current Students
Culinary Arts students have the opportunity to be involved with Skills USA - Culinary. This club is active in various catering events at SCTCC and the students compete in local, state, and national Culinary Arts competitions. Skills USA – Culinary also volunteers in the local community through various service-learning events. Students even have the opportunity for leadership roles, to strengthen their skills as a culinary artist.
Good Stuff
The SCTCC Foundation was happy to bring back BrewLäsh, a fundraising event for student scholarships, on Wednesday, March 1. SCTCC welcomed more than 250 people to BrewLäsh 2023, and the Foundation...
Several SCTCC students took part in the statewide SkillsUSA State Leadership and Skills Conference held April 7-10 in Minneapolis, and two are set to represent SCTCC at the national level. The state...

Cooking is one of those skills that are both essential for life, and an art. While some see it as eating to live, others see it as living to eat. And that is how first-year culinary student, Alex...
More Learning Options